The average UK house price rose to £368,614 in June, according to Rightmove
The average asking price for a house went up for the fifth month in a row in June by 0.3% to £368,614, according to the latest survey from Rightmove.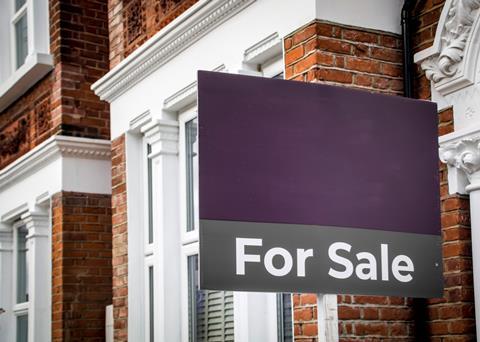 However, the online property portal's survey suggested price rises were slowing as the latest hike is less than the 2.1% rise between April and May.
Rightmove said prices were easing as people were able to afford less, and due to a better balance between supply and demand.
Buyer demand on each property in the UK was down 8% in May compared to April, although it is still 6% higher than last year and 113% above the pre-pandemic five-year May average.
The number of properties coming onto the market for sale is up 7% on this time last year but is still below 2019 levels, Rightmove noted.
Tim Bannister, Rightmove's director of property services, said: "The market is still performing well and many properties are still selling above asking price, albeit within the last month to six weeks we have noticed a slight slowdown.
"This could be due to more properties coming to market which we are starting to see and the current imbalance between high buyer numbers and low stock has corrected itself ever so slightly. Another reason for this could be market sentiment shifting somewhat based on the rising costs of living."
He added: "When we look at the number of buyers contacting estate agents compared to 2019 or the pre-pandemic five-year average, demand is still very high compared to what was once considered normal."
Bannister suggested it was too early to know if interest rate rises have had any impact on the market.
Rightmove still anticipates there will be a 5% annual growth rate in UK house prices by the end of the year. The property portal predicted at the start of the year prices would start to ease.