Drop in value of major housebuilders follows a resurgence last week
Shares in listed housebuilders have slumped again on the latest economic fears regarding the impact of the coronavirus on the economy.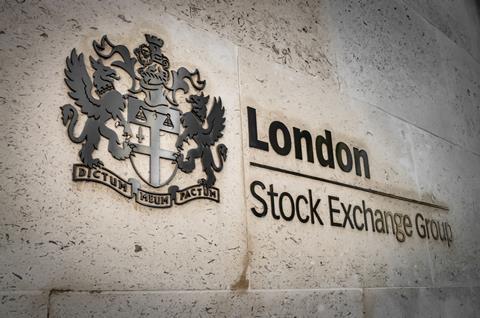 The value of shares in Barratt, Persimmon and Taylor Wimpey – the three largest UK builders – were down 7%, 8% and 6% respectively by lunchtime, as the London Stock Exchange itself also registered a smaller but still significant fall.
The falls wiped hundreds of millions of pounds of the valuations of the UK's listed housebuilders, who had prior to today staged a recovery in recent days.
Despite prime minister Boris Johnson's announcement on the evening of 23 March to impose draconian "lockdown" measures on the UK, thereby making residential sales and construction work very difficult to continue, the housebuilders last week saw share prices rise by as much as a third on hopes the drastic action would mean a quicker resolution to the crisis.
Today's falls mean shares in UK housebuilders have lost much of that ground, though all listed stocks remained above their recent lows registered around 18 March. In the month prior to then most of the sector saw its value effectively halved as fears over covid-19 outbreak grew.
Taylor Wimpey, which today announced that directors will face a 30% cut to executive pay and the cancellation of bonuses in a bid to preserve cash, today saw by lunchtime the smallest fall in the sector.
The FTSE 100 was today down nearly 4% by lunchtime, with the drop following the announcement this morning that UK banks had agreed to suspend dividend payments to shareholders.