However, firm's 2019 results show turnover growth and financial headroom to weather covid-19
Privately-owned South-east housebuilder Hill saw pre-tax profit fall by 12% in 2019 as it continued its expansion in to new markets.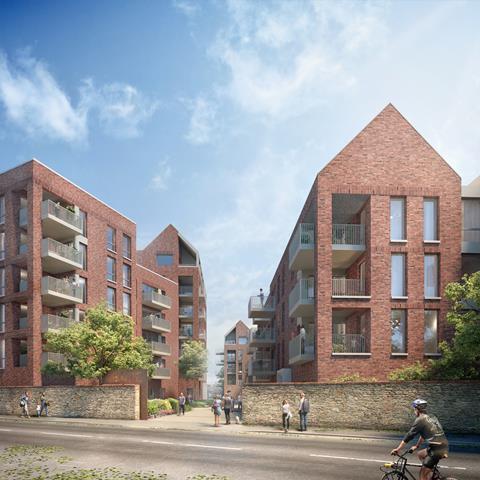 The firm, which has since temporarily shut all its sites following the imposition of the coronavirus lockdown, said it grew turnover in the year to 31 December 2019 by 14% to £583m, but that profit had fallen.
The housebuilding and housing construction business reported profit of £41.3m, down from £47.3m in 2018.
Nevertheless, the Essex-based business described it as "another successful year for the group", which included its first foray into the South-west, signing up to partner with Bristol Council housebuilding company Goram Homes over its Baltic Wharf scheme (pictured, right).
The firm, which also has a regeneration partnership with Cambridge city council, said it now had a land bank worth £248m comprising plots with planning for more than 3,050 homes, and plots for 2,950 homes still in the planning process.
However the business said the effect of the covid-19 pandemic was "yet to be seen" but "will undoubtedly have a huge effect on all businesses."
It said the firm will only re-open sites when government advice made clear that it was safe to do so, and that after modelling various financial scenarios had concluded that, even in the worst case, that "the group has substantial headroom across all metrics in order to be able to resume operations in a business as usual fashion once the covid-19 pandemic has passed."