Andy Morris to take charge of Midlands developer as co-founder Mark Booth becomes chair
Solihull-based regional housebuilder Hayfield has named former operations director Andy Morris as the firm's new managing director, in a move that sees co-founder Mark Booth made chair fo the business.
Andy Morris joined Hayfield, which claims to be on course to turn over £100m in the 2021 financial year, in 2018, after periods at Banner Homes and Cala Homes.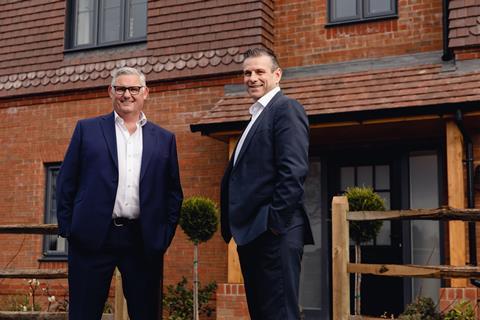 Andy Morris, MD at Hayfield said: "I am delighted to become managing director of this brilliant business and relish the challenge of working towards our goal of delivering 500 homes a year."
Booth said his move into the chair role would enable him to spend more time growing Hayfield's parent company, Real Estate Capital Holdings.
Booth said: "The timing is right for us to acknowledge the vital role Andy Morris plays in driving this business forward day in day out. He has recently recruited a senior team of highly experienced construction professionals, enabling him to progress to the role of managing director."
The five star-rated housebuilder said it currently had an order book of £82m and was on course to deliver 300 homes in the next year.