Official data shows extent of impact of lockdown on residential transactions
The coronavirus lockdown forced the number of house sales to the lowest monthly figure on record in April, according to the latest official data.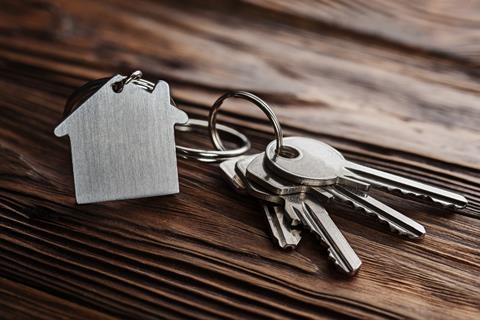 Provisional figures for April from HM Revenue & Customs showed that just 38,060 residential transactions were recorded in the month, which, seasonally adjusted, amounted to a 53% fall from the number recorded the same month in 2019.
The number was also a 46% month-on-month drop, seasonally adjusted, on the figure recorded in March.
The previous lowest ever figure, of 41,060, was recorded in January 2009 in the depths of the financial crisis. The HMRC's monthly data go back to 2005.
Releasing the figures, HMRC said: "Provisional residential transactions estimates in April 2020 have decreased to levels last observed during the 2008 global financial crisis, reflecting impacts from coronavirus (covid-19) and UK government measures introduced to limit transmission of the virus."
In April Knight Frank forecast a 38% drop in residential transactions in 2020 as a whole, while earlier this week the government announced it was suspending its house price index because of the lack of sufficient transaction data to make robust figures.
The number of transactions is a key metric for the housebuilding industry, as the number of new build sales generally rises and falls in proportion to sales activity overall.
Andrew Southern, chairman of property developer Southern Grove, said the scale of the collapse was "staggering", but that he hoped that "activity rebounds unusually strongly later this year" as "missing" sales were eventually completed.
Joseph Daniels, founder of offsite eco developer Project Etopia, said the figures laid bare the full extent of the property transaction freeze caused by the coronavirus lockdown. However, he said the loosening of some lockdown restrictions last week, meant sales were now proceeding again. "The early signs from our own development is that sales underway before the lockdown were simply paused and, thankfully, sales are proceeding again all over the country," he said.