Suspension announced as 0.2% drop in prices in March revealed
The government has suspended publication of its house price index given the lack of available sales data in lockdown.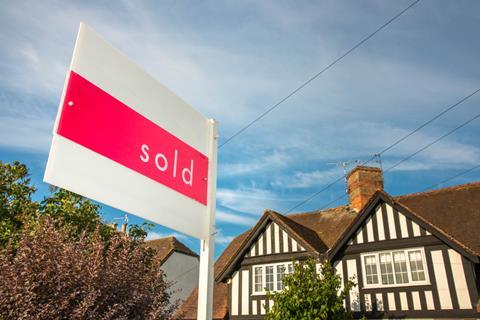 Reporting a fall in house prices of 0.2% in March compared to February, the government said in a statement that its monthly house price index (HPI) will be suspended until further notice.
The Office of National Statistics, which jointly produces the HPI with the Land Registry, said it will look to re-instate the index as soon as possible, but that the relative lack of housing transactions that took place in April 2020, had made it "very difficult to produce a measure of UK house prices that would be representative of any true transaction activity within the housing market."
The index figure for March showed little impact of the coronavirus crisis, with prices falling marginally month-on-month, but up 2.1% compared to March 2019. It found that six out of nine regions, including London, actually saw month on month price increases, with only the North east, West midlands and Yorkshire & the Humber seeing falls.
The official data from completed sales recorded by the Land Registry matches more up-to-date sales figures produced by mortgage lenders including the Halifax and Nationwide, which have so far registered only slight falls in prices.
Predictions of the impact on house prices of the covid-19 crisis range from as little as a couple of percentage points to a drop in value of around a third.
Director of estate agent Barrow and Forrester, James Forrester, said any property market figures should be treated with caution over the next couple of months. He said: "While it [the HPI] provides the most concrete look at the market, these latest figures only show the tip of the iceberg where any lockdown market lethargy is concerned and it will be a few months yet until we know the full story."