Annual price growth remains in double digits, but Wales, Northern Ireland and the North outpacing southern England
House price growth stalled in September according to the latest figures from the Nationwide, which said the average price of a home fell by around £100 in the month, to £248,742.
However, the mortgage lender said the broadly flat prices seen over the month, which followed a surprise 2% rise in August, equated after adjustment for seasonal effects to a rise of 0.1% in the month.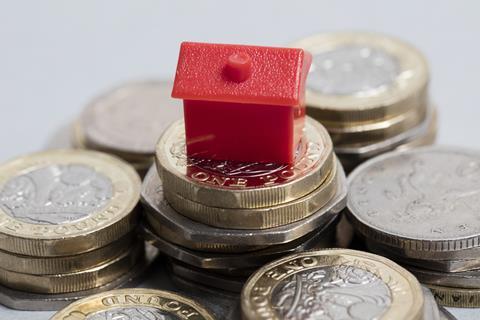 The lack of significant growth in September means that the rate of annual price inflation has now fallen to exactly 10%, from 11% a month ago, according to the Nationwide. Annual price growth peaked at more than 13% in June.
It also means that prices have risen by 1.7% in the three months since the government removed the temporary stamp duty relief on homes worth between £250k and £500k.
Robert Gardner, Nationwide chief economist, said its data showed that Wales and Northern Ireland were now the parts of the UK experiencing the highest rates of growth, with both still recording annual growth in excess of 14%.
While growth rates remain high in Scotland and the northern regions of England, Nationwide said London remained the area with the lowest price growth, of just 4.2% year-on-year, with other southern regions also displaying much softer growth.
The data comes after the Bank of England said yesterday that mortgage approvals fell to their lowest level in a year in August, with mortgage lending also well below recent highs. Estate agent Knight Frank said on Monday it expected house price growth to slow gradually over the next three years from a high point earlier this summer, with the north outpacing southern England.
Gardner said the outlook for prices remained uncertain, with activity likely to soften for a period after the stamp duty holiday expires at the end of September, while underlying demand set to reduce too if unemployment rises as government support winds down.
However, he said the extent of reducing demand was "far from assured".
"The labour market has remained remarkably resilient to date and, even if it does weaken, there is scope for shifts in housing preferences as a result of the pandemic – such as wanting more space or to relocate – to continue to support activity for some time yet," he said.