Official figures for August show market slowly deflating with removal of Stamp Duty stimulus
Mortgage approvals fell to their lowest level in August since the introduction of Stamp Duty relief for properties under £500k by the chancellor last summer.
Bank of England figures out today showed the value of mortgage approvals for house purchases fell back to £24.6bn in August, the lowest figure since July last year, and well below the peak of mortgage approvals of more than £29bn last November.
The figures are being interpreted as another sign of the market gradually returning to normality after a year of activity inflated by Rishi Sunak's Stamp Duty cut and the lockdown-induced rush to move to more spacious locations. However, the value of mortgage approvals remained well above the average monthly total of £22.6bn seen in the twelve months prior to the start of the covid crisis.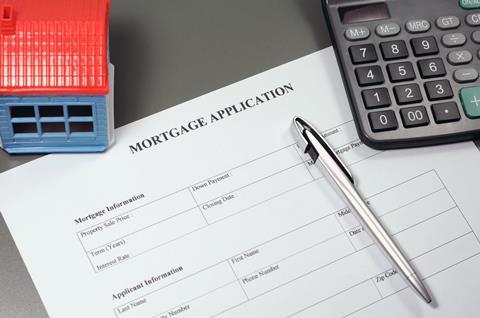 The Bank of England also revealed that the actual number of loans advanced for house purchases in August remained well below the inflated numbers seen since the post-lockdown rush commenced last autumn, albeit registering an improvement upon the July numbers.
The figures showed that £21.5bn of loans were advanced in August, up 30% on the £16.6bn advanced in July, which was the month immediately after the lifting of the Stamp Duty relief on properties priced between £250k and £500k. However, both figures are well below recent highs, with the value of mortgages advanced peaking at £43.6bn in June.
The August figure of £21.5bn is also below the average of £22.4bn advanced in the year prior to the onset of the covid crisis.
The remaining temporary Stamp Duty relief, on properties worth between £250k and £125k, is due to be removed at the end of this month.
The figures come after Zoopla yesterday said it had so far seen little sign that prices would fall when the government withdraws the last of the temporary stamp duty relief later this week, with the online estate agent expecting price growth to gradually reduce as the economic environment gets more challenging over coming months.
Paul Stockwell, chief commercial officer at challenger bank Gatehouse, said the figures were a sign that the volume of property sales is on course to return to pre-pandemic norms.
"Record high transaction levels seen in recent months, caused by a perfect storm of pent-up demand, the race for space and the stamp duty holiday, look unlikely to be surpassed over the remainder of the year," he said.
"Instead, this gradual fall in mortgage approvals suggests that the reinstatement of stamp duty charges, rising property prices and the cost of moving are once again becoming major considerations for potential buyers."