Firm says continuing demand came up against weak supply
House prices climbed by 0.3% in January as sellers became increasingly reluctant to list properties for sale despite continued strong demand, according to figures from property portal Zoopla.
The firm said demand for housing in the month was 12.4% above the same point last year, while the flow of new supply was down 14.5%, driving prices higher. The only part of the country where demand was lower than last year was London.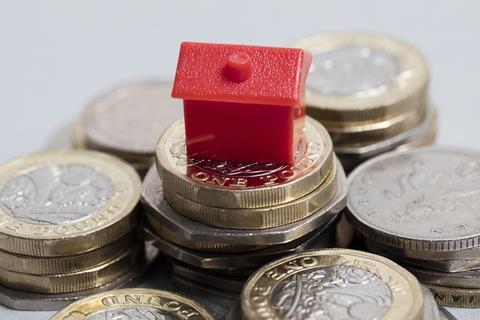 The small increase in prices followed a slight dip in December. Overall Zoopla said the increase in the month left prices up by 4.3% year-on-year, the equal highest level of growth since 2017.
The resilience in demand comes despite the fact the stamp duty holiday is still scheduled to expire on 31 March, meaning buyers will not have been expecting to benefit from that reduction when agreeing purchases.
Zoopla said the data pointed towards a "search for space" among some buyers which was continuing whether or not the stamp duty reduction is in place: "While stamp duty has prompted higher levels of activity, there is still a cohort of buyers and movers who are looking for a new home after a reassessment of how and where they are living after repeated lockdowns, and the rise of working from home."
The report of a price rise is in contrast to figures produced by mortgage lenders Nationwide and Halifax, which recorded small price falls in the first month of 2021, on figures based on mortgage agreements.
They match the analysis produced by rival online estate agent Rightmove, which bases its figures on asking prices. Zoopla's number is produced by a combination of asking prices, sold prices and mortgage valuations.
The firm said it believed the strong demand was being aided by a gradual loosening of the mortgage lending market for those looking to make purchases at high loan-to-value ratios, meaning first time buyers were able to return to the market.
Gráinne Gilmore, head of research at Zoopla, said: "First-time buyers, squeezed by the decline in mortgage finance for those with smaller deposits last year, have become more active in the first six weeks of 2021."
The figures come after this week's report that the chancellor is set to extend the stamp duty holiday by three months to the end of June.