Rightmove says growth in the last month the biggest for six years
The price of homes jumped by 1.8% in the last month, the biggest monthly increase for six years, according to the latest data from online property portal Rightmove.
Rightmove said that every region and nation of the UK recorded price growth, the first time this has happened since before the global financial crash, with the number of sales up 15% compared to the pre-covid market in 2019.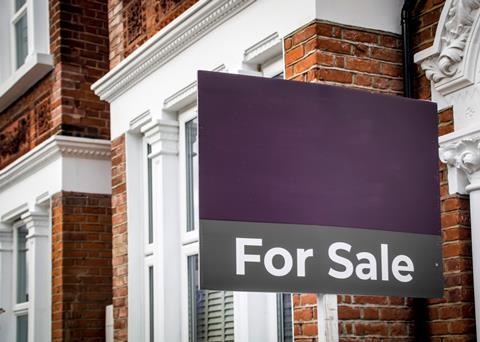 The growth in prices comes amidst continued low levels of stock coming on the market, with the number of new homes for sale down 3.2% on 2019 numbers, according to Rightmove.
Prices rose most quickly for homes at the top of the ladder, with asking prices for these homes now up nearly 10% year-on-year, compared to just 4.5% for homes targeted at first time buyers.
The figures provide further evidence of recovery in the market following a dip in the immediate aftermath of the withdrawal of stamp duty relief in June. Building society the Halifax reported the biggest rise in house prices for 14 years in September, with the organisation putting this down to an increased desire from buyers for more space.
However, the growth also comes ahead of growing expectations of interest rate rises, which is likely to put down pressure on prices.
Tim Bannister, Rightmove's director of property data, said competition for property was "hot" He said: "Although more properties are coming to market, the level is still not enough to replenish the stock that's being snapped up.
"The number of sales agreed continue to be strong despite the end of the stamp duty incentives."