Latest RICS figures show steady demand, with lack of supply driving prices higher
Demand to buy homes has stabilised over the last month following a drop off in interest in the immediate wake of the ending of stamp duty relief on homes of up to £500k at the end of June.
The latest figures from the RICS' monthly survey suggest demand for homes is neither growing nor declining, with the survey's index of new buyer enquiries recording a figure of zero, after two months recording negative numbers.
This is up from a figure of -13 in August, which suggests that declining demand is more widespread than growing demand.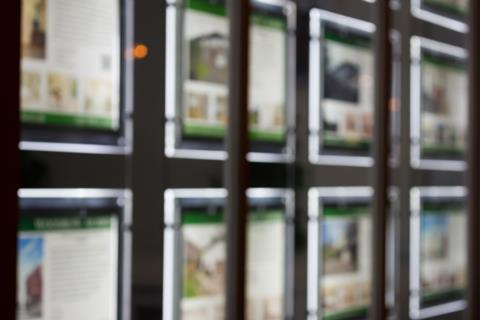 However, the RICS's survey said the "stable demand backdrop" came amid a continued fall off in properties coming on the market, which was supporting prices. A balance of 68% more estate agents recorded rising than falling house prices in the last month, with a similar figure expecting continued price rises over the next year – albeit the expectations for the next quarter specifically are more muted.
The stable sales picture comes amid growing evidence of a resurgent rental market, with expectations of rental prices remaining close to their highest ever level, recorded in August.
Estate agent Dan Elliott, of Wilkins Vardy Residential in Chesterfield, said: "A lack of new listings is holding back demand. Buyers are still registering but new instructions have slowed down."
The figures from the RICS comes after mortgage lender the Halifax last week reported house prices rising at the fastest rate for 14 years.
Simon Rubinsohn, the RICS' chief economist, called for the industry to deliver more new homes to break the logjam in supply of houses for sale. He said: "The imbalance between demand and supply remains the most striking theme in the latest RICS Residential Market Survey. And feedback from members provides little reason to believe this issue will be resolved anytime soon.
"Delivering higher numbers of new homes is part of the answer but it is critical they are built in the areas where the shortfall is most visible. It is also vital that the tenure mix of the supply pipeline is broadly based helping to address the challenges both in the private rental market and in social housing."