Prices shot up 2.9% following July drop in the wake of stamp duty changes
UK House prices shot up by 2.9% in August, according to official government figures out this morning which confirm data from mortgage lenders showing a bounce back in prices.
The Office for National Statistics said the 2.9% rise across the UK included a £3.2% rise in England alone, and took annual UK price inflation back into double figures, at 10.6%.
The bounce back in prices follows a sharp drop of 4% in July in the wake of the government removing part of the stamp duty relief introduced in the wake of the first covid lockdown last summer.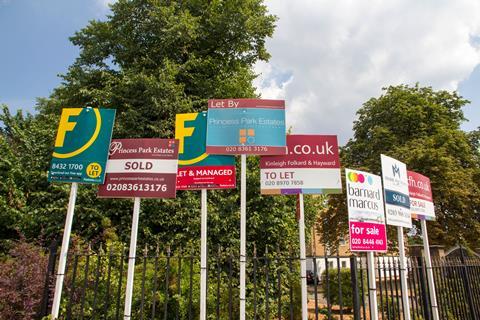 The official figures, based on Land Registry returns, show prices rose most steeply in London in the month, with the average cost of a home leaping by 5.6%. Prices also rose by more than 4% in the North west and the South west.
The data comes after the Nationwide reported house price growth of 2.1% in August, with the Halifax reporting prices up by a more modest 0.7%. Since then, the Nationwide reported zero growth in September, while the Halifax said prices were rising faster than at any point in the last 14 years.
Lawrence Bowles, senior research analyst at Savills, said the increases were driven by stock shortages, the stamp duty holiday, and continued demand form those looking to move.
He added: "Affordability and access to mortgage finance will moderate price growth in London and the south over the next five years, while we expect faster growth in the North."