Post stamp duty slump more pronounced than first thought, official figures show
UK house prices fell by almost 4% in July following the ending of stamp duty relief on properties worth between £250k and £500k.
Official figures released this morning show that prices were down 3.7% in the month, a much bigger fall than predicted by mortgage lenders in their monthly updates. The ONS data, derived from the Land Registry, showed the fall wiped out most of the gains from the shock 4.5% rise recorded in June in advance of the stamp duty deadline. Prices fell the most in the North-west and Yorkshire and Humber regions.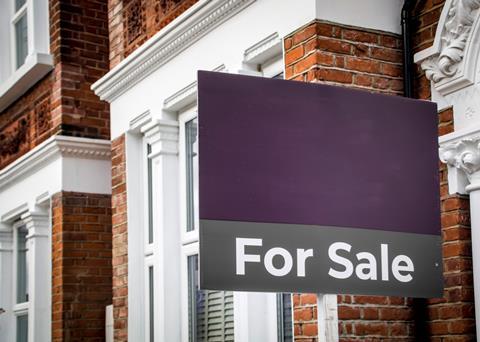 The figures mean that house prices are now 8% up on the same month in 2020 – sharply below the 13.2% annual price inflation recorded in June. The average property is worth £255,535.
Prices were down by 7.6% in the North-west, which has previously seen some of the highest rises, and by 6.8% in Yorkshire and the Humber.
The new figures mean the North-east remains the only region currently recording double-digit annual house price inflation. Prices fell back by 2% in London, putting annual inflation at 2.2%.
Mortgage lender Nationwide, which processes its figures much more quickly, recorded a fall of 0.6% in July, before reporting a bounce back in prices in August.
Paresh Raja, CEO of Market Financial Solutions, said the market was "always likely" to slow in July. "Given the first stamp duty holiday deadline was at the end of that month, many prospective homebuyers will have resigned themselves to the fact that they would not be able to complete a purchase in time and, as a result, miss out on the potential savings of £15,000," he said.
"Demand will have eased off and prices will have stabilised a little."