Critics say Boris Johnson's £4bn investment in bid to reach net zero is nowhere near enough
Cash to extend the existing housing retrofit scheme and a pledge to install 600,000 heat pumps each year in UK homes by 2028 were announced today as part of Boris Johnson £4bn investment programme designed to set the UK on course to meet net zero by 2050.
The prime minister said his 10-point plan covering clean energy, transport, nature and innovative technologies will allow the UK to press on with eradicating its contribution to climate change in the next three decades. Ministers regard this as particularly crucial in the run-up to the COP26 climate summit in Glasgow next year.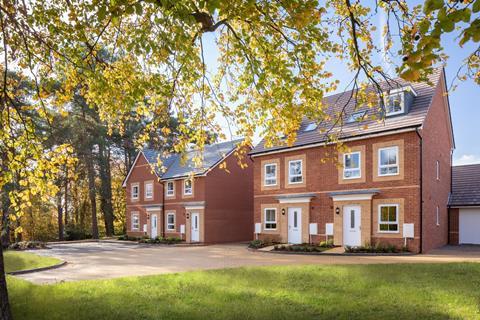 The £4bn includes £1bn to extend for another year the existing Green Homes Grant scheme for domestic energy efficiency retrofits, announced in the summer but due to expire in March.
The government said that the planned investment in domestic retrofit, coupled with the pledge on heat pumps, will create 50,000 jobs in construction by 2030.
This is part of a wider package of £12bn of government investment that the government said will create and support up to 250,000 green jobs in the UK, and spur over three times as much private sector investment by 2030.
Critics say the money allocated is far too small for the scale of the challenge, and that a comprehensive plan to green the existing UK housing stock was needed. The total amount of new money announced in the package is a 25th of the projected £100bn cost of HS2, for instance.
Johnson said: "Although this year has taken a very different path to the one we expected, I haven't lost sight of our ambitious plans to level up across the country.
"My 10-point plan will create, support and protect hundreds of thousands of green jobs, whilst making strides towards net zero by 2050."
The 10-point plan
Offshore wind: Producing enough offshore wind to power every home, quadrupling how much we produce to 40GW by 2030, supporting up to 60,000 jobs.
Hydrogen: Working with industry aiming to generate 5GW of low carbon hydrogen production capacity by 2030 for industry, transport, power and homes, and aiming to develop the first town heated entirely by hydrogen by the end of the decade.
Nuclear: Advancing nuclear as a clean energy source, across large scale nuclear and developing the next generation of small and advanced reactors, which could support 10,000 jobs.
Electric vehicles: Backing our world-leading car manufacturing bases including in the West Midlands, North East and North Wales to accelerate the transition to electric vehicles, and transforming our national infrastructure to better support electric vehicles.
Public transport, cycling and walking: Making cycling and walking more attractive ways to travel and investing in zero-emission public transport of the future.
Jet Zero and greener maritime: Supporting difficult-to-decarbonise industries to become greener through research projects for zero-emission planes and ships.
Homes and public buildings: Making our homes, schools and hospitals greener, warmer and more energy efficient, whilst creating 50,000 jobs by 2030, and a target to install 600,000 heat pumps every year by 2028.
Carbon capture: Becoming a world-leader in technology to capture and store harmful emissions away from the atmosphere, with a target to remove 10MT of carbon dioxide by 2030, equivalent to all emissions of the industrial Humber today.
Nature: Protecting and restoring our natural environment, planting 30,000 hectares of trees every year, whilst creating and retaining thousands of jobs.
Innovation and finance: Developing the cutting-edge technologies needed to reach these new energy ambitions and make the City of London the global centre of green finance.
The new investment includes a promise of an extra £200m of new funding to create two carbon capture clusters by the mid-2020s, up to £500m in hydrogen technologies and £525m to help develop large and smaller-scale nuclear plants.
The government has also promised significant investment to accelerate the uptake of electric vehicles. The UK car industry already manufactures a significant proportion of electric vehicles in Europe.
This includes £1.3bn to speed up the rollout of chargepoints for electric vehicles, £582m in grants for those buying zero or ultra-low emission vehicles, and nearly £500m to be spent in the next four years for the development and mass-scale production of electric vehicle batteries.
RIBA President, Alan Jones, welcomed the plan, but said: "We need a long-term plan – a National Retrofit Strategy – that includes fresh thinking such as a new stamp duty policy to encourage homeowners to invest in sustainability.
When it comes to energy efficiency, our homes are fundamentally below the mark, and this will only be made more obvious by the changes in working habits brought about by the Covid-19 pandemic."
Brian Berry, chief executive of the Federation of Master Builders welcomed the extension of the Green Homes Homes, but said the government needed to be more ambitious. He said: "Our existing homes contribute 20% of all our carbon emissions and consume 35% of our energy. A long term retrofit strategy is needed over the next two decades to make all our existing homes more energy efficient."
Berry said that such a strategy had the potential to create hundreds of thousands of new jobs and save the NHS £2 billion from the health cost of people living in poor housing conditions.
Interested in Net Zero?
On 18 and 19 November Building and Housing Today will host a live event, Net Zero Live.
Just some of the topics that will be discussed through the two-day programme are delivering net zero from construction techniques through to operational use, designing for embodied carbon from material specification through to repair and maintenance and what clients want from costs to impacts and understanding planners' agendas.
Highlights include three live panel discussions, a key note interview and the exclusive release of the first three parts of Building Boardroom's nine-part report on net zero, which includes insight from six leading clients.
For more information and to register click here.