Chief executive of housing quango says he will listen to sector first and not "rush to judgement"
The government's housing quango Homes England has said it will listen to the sector to devise a support package to help it recover in the wake of the pandemic crisis.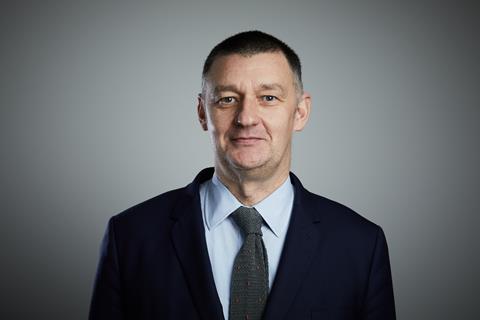 The quango has so far been largely silent on the covid-19 issue, since major housebuilders and developing housing associations began en masse shutting sites two weeks ago.
Housebuilders including Redrow and MJ Gleeson have already announced plans to furlough large proportions of their staff, with evidence suggesting sales and construction work has dried up.
However, in a statement to mark the end of the organisation's financial year, Homes England chief executive Nick Walkley said he understood the scale of the impact it was having on the industry, and said the body will be coming up with support for the sector.
He said: "Most of us haven't faced a challenge like this in our lifetimes. Coronavirus is having a major impact on the sector, and everyone at Homes England understands that our partners are having to adjust and make difficult decisions about what is best for their business and their workforce.
"Homes England will not rush to judgement about how we should respond. We will take the time to engage with and listen carefully to the sector and proactively seek input on the support it needs."
Walkley saluted the hard of work of affected businesses and called on them to continue work to build their development pipelines, despite the hiatus in construction.
He added: "We are reaching out to partners across the industry to fully understand their needs to ensure we take the right steps. By working with and alongside the sector, we are determined to ensure that Homes England can support the market when this public health crisis recedes."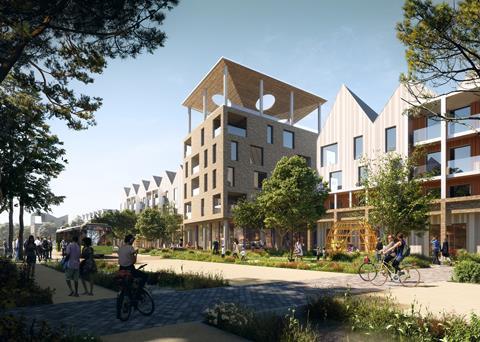 Asked by Housing Today last week whether the organisation could point to any specific measures it will be taking to help projects or businesses hit by the pandemic, a spokesperson declined to give any detail.
The industry has called on the government to extend the Help to Buy equity loan scheme, which Homes England administers, and extend the duration of planning permissions so that permissions don't expire during the hiatus.
In response to the questions, a spokesperson said the body was "closely monitoring" the market to understand the implications of the virus crisis. The spokesperson said: "We are engaging with colleagues across government to make sure we take the right steps to support the sector and remain in close contact with our partners to listen carefully about the support they need."
Homes England also administers the National Affordable Housing Programme, supports individual projects such as Northstowe (pictured, left), and has invested in modular housing businesses including Urban Splash and Ilke Homes.