Housebuilder to shut sites with immediate effect while seeking government-backed loans to support it through shutdown
Redrow is to furlough a "significant proportion" of its workers and start closing down all its sites immediately, the firm said in an update to the City.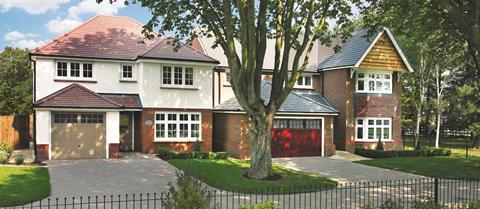 The £2.1bn-turnover housebuilder said it would "immediately commence 'furloughing' a significant proportion of our employees" under the job retention scheme announced by chancellor Rishi Sunak last week.
Redrow had initially said it was keeping sites open despite Boris Johnson's decision to impose "lockdown" restrictions across the UK. However, on Wednesday the firm changed its stance, making clear it would investigate their safe closure.
Today's statement went further, saying the board had decided to commence "with immediate effect" an orderly and safe closure of all sites and offices.
Redrow had been prioritising its remaining construction operations on those sites with homes close to completion, but now says that doing this had become "increasingly impractical" as is suppliers had been impacted by coronavirus.
Just Berkeley Group of the listed housebuilders is still keeping sites open. All others have either shut down or announced plans to close imminently.
Under the "furlough" scheme announced by the chancellor, employers will be able to claim up to 80% of wages of workers put on temporary leave, in order to tide them over until work can restart. It is not known what support if any will be given to subcontractors working on affected sites.
The firm said it was also in discussion with its lenders about extending its borrowing facilities, and had made an application to the Bank of England to make use of government-backed loans under the new covid-19 corporate financing facility.
John Tutte, executive chairman said, "These are unprecedented times. The actions we have announced today will give us the flexibility to manage the business through this turbulent period to ensure we are ready to resume production when it is safe to do so."
It comes as the government has told people not to move house to try to limit the spread of coronavirus across the UK.
It said buyers and renters should delay moving while emergency stay-at-home measures are in place.
The government has also said that properties can only be viewed online.