Chief executive Peter Denton says alliance with lender will create "new paths to net zero"
Homes England has announced a £175m new partnership with specialist lender Octopus to provide loan finance to SME housebuilders developing low-carbon housing.
The government housing agency said it was investing £46m into the Greener Homes Alliance, Which it said will deliver up to 750 new green homes.
Homes England said the move was part of its drive to increase the amount of finance available to smaller builders.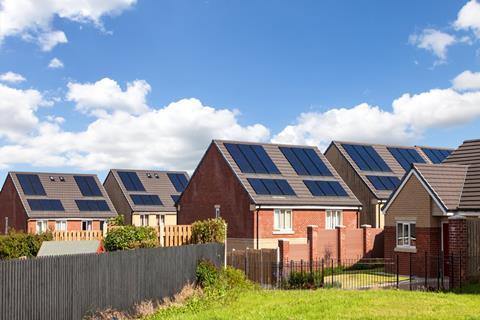 Under the scheme, project finance of between £1m and £20m will be made available for schemes designed to a minimum EPC rating of B, with even more energy efficient homes benefitting from lower interest rates. Funding will be provide at a maximum ratio of 85% loan-to-cost, or 70% loan-to-gross development value.
Homes England said developments of homes achieving a EPC rating of A would get a 2% discount on their loan rate.
Under the alliance deal, SME builders will also be abe to access free expertise sustainability advice from consultant McBains Cooper and renewable energy provider Octopus Energy – part of the Octopus Group.
Earlier this year, Homes England launched a £250m fund with United Trust Bank to lend up to £10m on projects by SME builders.
According to a survey of SME housebuilders published yesterday by the Federation of Master Builders, nearly a third say a lack of finance is an active constraint on building new homes.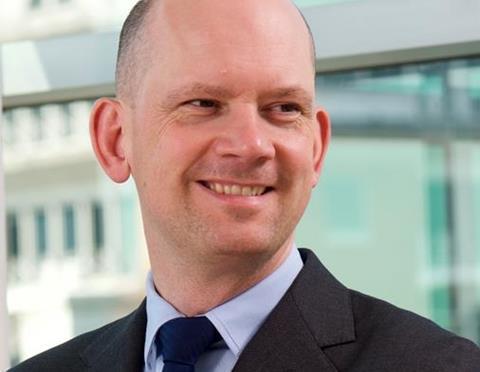 Peter Denton, chief executive at Homes England said the Greener Homes Alliance would bring developers and lenders closer together and create "new paths to net zero". "This new partnership, will give smaller housebuilders both the funding and the knowledge needed to build more sustainable homes," he said.
Housing minister Christopher Pincher said the partnership would help the UK reach its targets for greener homes. He said: "We are determined to ensure that our homes are fit for the future and improving energy efficiency is a key part of our ambitions to reach net zero emissions by 2050."