Scheme with United Trust Bank will provide loans for SME developers
Government housing quango Homes England has launched a £250m fund with United Trust Bank to finance projects by SME developers.
Homes England said its five-year "housing accelerator fund" will be used to provide loans of between £1m-£10m to finance the development of projects, at a maximum loan to value of 70%.
It said the scheme, targeting small- and medium-sized builders was designed to drive the diversification of the housing market.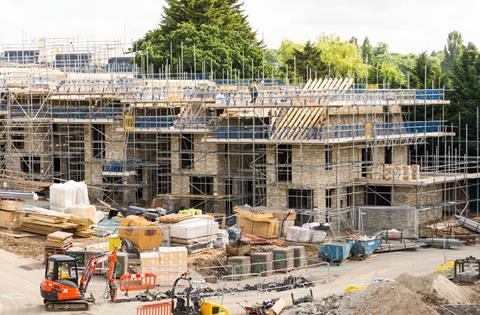 The scheme will see Homes England put in £17.5m in to the £250m fund, in a way that allows United Trust Bank to provide more development finance it to SMEs on better terms.
The scheme is Homes England's fourth venture with private lenders, following the Housing Growth Partnership with Lloyds Bank, the Housing Delivery Fund with Barclays Bank, and the Invest & Fund scheme launched late last year to support micro builders with loans of between £400k and £2.5m.
United Trust Bank is an experienced lender to development schemes, and was last year named 'Development Lender of the Year' at the National Association of Commercial Finance Brokers' annual awards.
Gordon More, chief investment officer at Homes England said the housing accelerator fund will "help smaller builders get on and build now, as well as improve the lending landscape for SMEs by driving competition in the market, improving choice and encouraging innovation."
Housing Minister, Christopher Pincher MP said: "I welcome the announcement of the alliance between Homes England and United Trust Bank – this is win-win. It will not only support our commitment to build more homes, but also give smaller developers easier access to finance."
The scheme is open to applications from today, with interested developers urged to contact United Trust Bank on development@utbank.co.uk or visit its website.