Agency sets out funding criteria for new development finance and infrastructure pots as it is given new regen role
Homes England has set out details of two new funding pots for housebuilders designed to support the government's new levelling up drive in the wake of yesterday's white paper.
The funding pots include a £1.5bn Levelling Up Home Building Fund, which will provide development finance for builders struggling to secure commercial loans, and a separate Home Building Fund, designed to pay infrastructure and enabling costs necessary to get development off the ground.
The details come as the government gave the agency a new remit to support local regeneration efforts, and confirmed the cancellation of the previously introduced 80/20 rule, under which the agency's funding had been targeted at wealthy areas with the lowest housing affordability.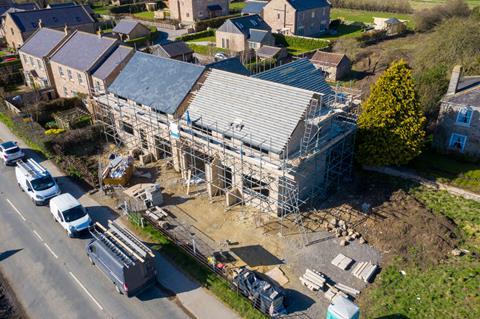 The new funds are also part of a raft of announcements from government yesterday to support the ambitions in the Levelling Up White Paper, such as a pledge to set up a task force to expand housing for older people, and another to introduce a "decent homes standard" for the private rented sector.
Homes England said the £1.5bn Levelling Up Home Building Fund will provide loans on commercial terms of anything between £250k to £250m, to finance the development of homes for sale or rent. Schemes will only be eligible if they are financially viable, will provide at least five homes and would stall without the money.
The money may also be used by Homes England to set up partnerships with lenders, such as existing schemes with Lloyds, Barclays and United Trust Bank.
Homes England said the separate Home Building Fund would also provide loans to developers, master developers and landowners of up to £250m to pay for site preparation, enabling or other infrastructure works on schemes needed before housebuilding can start.
The agency said the money could be used for "any non-housebuilding activity needed to unlock large sites and enable partners to use their capital resources to deliver housing quickly."
The money will be available to UK registered firms with viable schemes that would stall or progress much less quickly without the funding.
Homes England said successful bidders would need to have a controlling interest in the land and a clear route to achieving planning consent, and typically also have a masterplan or outline planning granted.
The agency said applications for funding to both schemes would be prioritised that gave the best taxpayer value, early delivery of homes, and support policies around net zero and construction innovation.
See also>> Industry underwhelmed by Gove's levelling up vision
The news came as the white paper sketched out some details of a changed role for Homes England, which oversees the affordable housing programme and Help to Buy, and the delivery of housing on public sector land. It said the UK Government "refocus" Homes England to "play a wider role in supporting Mayors and local government to drive their ambitions for new affordable housing and regeneration in their area", with the agency to lead on the regeneration of the built environment in the government's 20 priority areas.
The government said local leaders should be able to lean on Homes England's statutory powers, such as Compulsory Purchase, and ability to determine local delivery vehicles.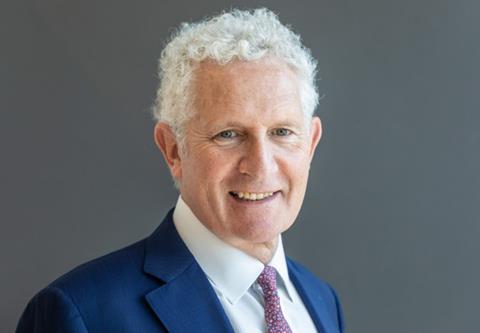 Homes England chair Peter Freeman (pictured, right) said yesterday: "Our expanded mandate will allow us to further support ambitious local leaders in delivering placemaking and regeneration alongside a wide range of public and private sector partners.
"We have many years of experience undertaking a broad range of brownfield land and regeneration projects which combined with full use of our statutory powers and funding means we're well positioned to transform places and communities."
The Levelling Up white paper committed the government to delivering improvements by 2030 in deprived parts of the country against 12 separate ambitions. For housing, the ambition is to give renters "a secure path to ownership with the number of first-time buyers increasing in all areas", and for the number of non-decent rented homes to have fallen by 50%.
Full list of housing and planning policies in Levelling Up white paper
£1.5bn Levelling Up Home Building Fund offering housebuilders development finance
Home Building Fund offering loans to pay for necessary infrastructure and enabling works on housing schemes (amount unspecified)
£1.5bn Brownfield Fund to pay for regeneration of 20 town and city centres. This is taken from the £1.8bn allocated to brownfield and infrastructure funding in the autumn Budget, designed to unlock the delivery of up to 160,000 homes across England
Refocus Homes England so that it uses its extensive statutory powers to partner with local leaders to unlock barriers and drive forward regeneration.
Scrapping the 80/20 funding rule that focused investment in Greater London, and "instead invest in more homes in the North and Midlands to relieve pressure on the South East"
UK Government target that "majority of delivery on brownfeld sites" is outside London and the South East
New Task Force set up to look at ways to provide better choice, quality and security of housing for older people
White Paper in the spring to consult on introducing a "legally binding Decent Homes Standard in the private rented sector". Plans to include exploring creation of a National Landlord Register and taking tough action against rogue landlords
"Improved Green Belts" around towns and cities
Further devolution to areas that desire it, including extending existing deals with combined authorities, further new mayoral combined authority deals and a new wave of county deals
Government to enhance compulsory purchase powers to support town centre regeneration