Agreement signed with Home Group as Essex-based housebuilder reports record 2020 results
Hill Group has signed a deal to deliver 750 new homes in north London at the same time as posting record revenue for 2020 despite the impact of the coronavirus pandemic.
The Essex-based housebuilder said it had agreed a deal with housing association Home Group to undertake the 750-home redevelopment of the 1970s Douglas Bader Park Estate in Colindale.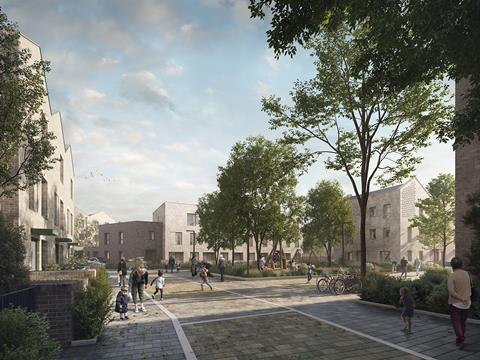 The scheme will see the firm replace the existing 271 homes with 272 new affordable homes and 481 homes for private sale, in a series of blocks designed by architect Levitt Bernstein, up to nine stories high.
The deal comes after Hill this week revealed that it brought in a record £652m in revenue for the calendar year 2020, up 12% from 2019. The business, which is both a private developer and "partnerships" housing contractor, built 1,960 homes in the year and reported pre-tax profit of £44.3m, up 4% on 2019.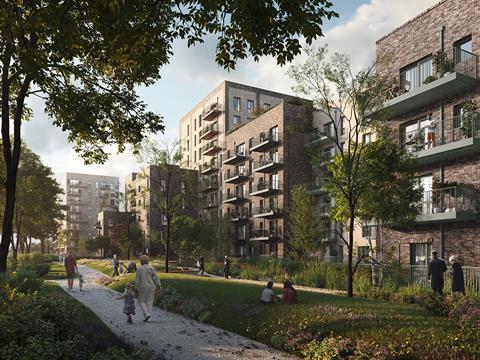 The record revenue figure came despite the fact that the firm estimated the covid-19 crisis suppressed turnover by around £60m over the year, and hit profit by around £12m.
Hill also said that the business' net cash position had increased to £138m, more than double the £61m reported in 2019.
Despite the pandemic, Hill last year announced an expansion into a new South-west region with plans for an office in Bristol. This is in addition to existing regional offices in Cambridgeshire, Oxfordshire, Norfolk, Essex and West Sussex. The Essex HQ serves London and the northern home counties.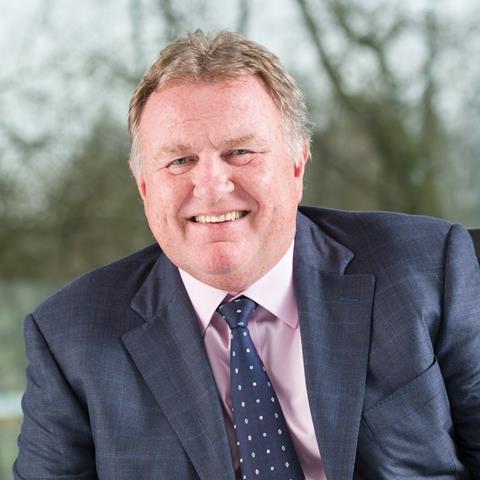 Last year the firm, which claims to be the third largest privately owned housebuilder in the UK, also formed a partnership with sustainability consultant BioRegional to deliver low carbon homes via modern methods of construction.
Hill claims a land bank of 6,700 homes, with a further 9,400-home pipeline of opportunities.
Andy Hill, chief executive of Hill Group, celebrated the Colindale deal and said he was very pleased at how the firm had "weathered different challenges throughout the year". He said the business had invested over the year to "lay the foundations for our next stage of growth".
He added: "We have a lot to be proud of – and we are well positioned to make the most of market conditions in years to come."