Essex-based housebuilder sees profit leap as it pushes on with planned expansion
South east-based housebuilder Hill Group has reported bumper results in its 2021 accounts, with turnover and pre-tax profit both hitting record levels.
Essex-based Hill said revenue rose by 15% to hit £753m, topping pre-pandemic highs, which it claimed made it the second largest privately-owned housebuilder in the country. At the same time pre-tax profit grew in the calendar year to December 31 by 47%, to reach £65.1m.
Hill, which works as a private housebuilder and partnerships housebuilder specialising in London, the home counties, Oxfordshire and Cambridgeshire, is part-way through a five-year plan to grow turnover to £1.2bn.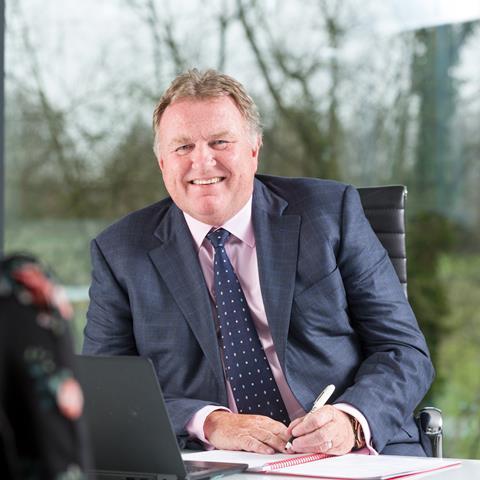 The firm said it built 2,318 homes in the year, up from 1,960 in the pandemic-affected 2020 year. In a statement accompanying the accounts, Hill Group founder and chief executive Andy Hill said: "Following the uncertainty created by the pandemic last year, 2021 has been a record year for the group in almost all areas."
Hill said 2021 had also seen it venture further afield from its core markets, with its business in Bristol now established on site with its first project, and a regional operation in the Midlands in the process of being set up.
It also established a new executive committee to drive the business, made up of seven directors including Andy Hill and his two sons – Greg and Tom, who are both senior directors at the business – and the firm's group FD Neil Williams, FD Tony Parker, MD Simon Trice, and sales and marketing boss Rebecca Littler.
The year also saw the business complete a re-financing, giving it access to a £220m sustainability-linked loan should it need it to expand, though Hill finished the year with £163m of cash in the bank and no borrowings.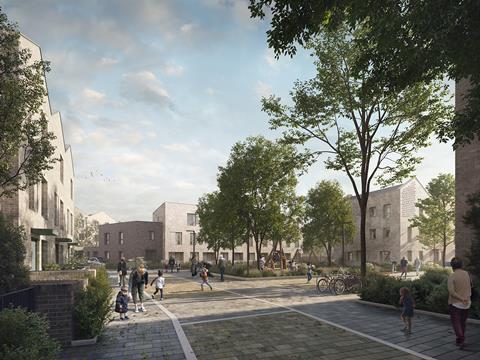 The firm recently gained planning permission for its 750-home regeneration of the Douglas Bader Park estate in Barnet in JV with Home Group, and said it with be shortly submitting plans for the 1,800-home redevelopment of the Teviot Estate in Tower Hamlets.
However, Hill said it had been forced to set aside a further £13.1m in the last year to pay for repair work to previously completed blocks of flats affected by the fire safety crisis, covering its commitments in signing up to the government's cladding pledge. This is on top of £2.7m already spent due to the latest changes in government guidance on fire risk, the accounts said.
In addition, the firm said a further £8.8m has been set aside in the event of any potential future building defects relating to the homes built in this period, which the firm said was part of its "ongoing latent defect provisioning policy", and was an increase of £1.4m from the previous year.
Thus the accounts set out a total provision encompassing the fire safety and other costs of £21.9m, to cover "amounts accrued on completed development to cover the cost of any future building defects that may be the liability of the Group".
Andy Hill added: "Performance has once again been strong in our core business, bringing high-quality housing to market, either as a private developer, joint venture partner, or as a partner to various residential providers.
"This year has also seen us bidding for, winning, and delivering more extensive and ambitious projects - especially widescale regeneration schemes - which will assist in driving our planned growth."
>> See also: Do the right thing: Andy Hill's strategy for building success
Note: This story was amended on 5.5.22 to clarify the provisions made relating to defects on completed blocks of flats