Former Wates exec Matt Tunley to join the business
South east-focused housebuilder Hill Group has appointed former Wates exec Matt Tunley to a new role as head of strategic land, created as part of the group's plan to build 4,000 homes per by 2025.
Hill said that chartered town planner Tunley had 20 years' experience in buying and promoting sites across the UK.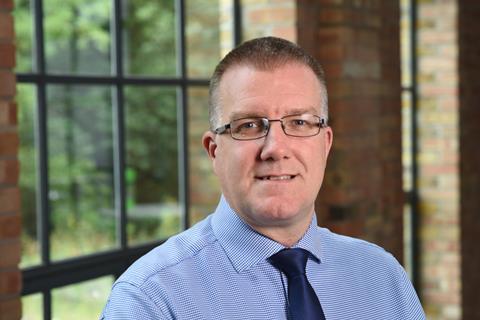 His role will see him develop a strategy for the acquisition of long-term or "strategic" sites – those without planning permission – to increase the number of development opportunities and support the business's expansion into the South west.
Prior to his time at Wates, Tunley worked at Commercial Estates Group and Barratt, where he was strategic land director.
Hill currently builds around 2,000 homes per year, with about half of that in partnership with councils and housing associations, and half as a private developer. Based in Cambridge with a track record in London and the South east, the firm has expanded in recent years, last year picking up its first job in Bristol, a 165-home development in partnership with council-owned developer Goram Homes.
The firm is currently on site at Marleigh in Cambridge, where it is delivering the 547-home first phase of a 10,000-home new suburb of the city.
Andy Hill, chief executive of Hill Group, said: "We're very pleased to welcome Matt to the growing team as we look to expand our activity within this market and realise our ambitions for future growth. Not only does he bring a vast wealth of experience in his specialisation and across the sector, but he will also provide the drive, ambition and determination we need to deliver more developments and succeed in achieving our goals."