Completions down 29% quarter-on-quarter
Purchases of properties using the Help to Buy equity loan scheme dropped 29% quarter-on-quarter following the introduction of a new scheme with tighter eligibility criteria, official statistics have revealed.
Figures published today show there were 10,824 homes bought through the scheme - which offers an equity loan of 20% of the price of a new build home (40% in London) - between 1 April and 30 June. This was 29% down on the figure for the previous quarter and a decrease of 27% for the comparable period in 2019 pre-pandemic.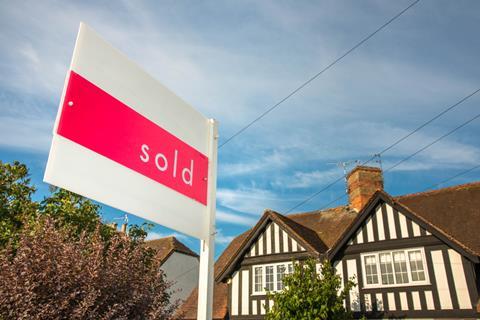 The drop follows the launch of a revised Help to Buy scheme in 1 April which introduced stricter new criteria aimed at ensuring it was only helping genuine first-time buyers.
From 1 April it has only been available to first time buyers who have not previously acquired via purchase, gift, trust or inheritance, a major interest in a property either in the UK or abroad. The scheme also introduced regional purchase price caps to ensure it helps people who most need it.
The full impact of the stricter criteria on sales will not be seen until the next quarter however as the second quarter included some sales through the previous scheme. The government extended the original scheme until the end of May for sales that were held up due to the covid-19 pandemic.
As a result, for two months of the second quarter both schemes were running in part simultaneously. One in five of the properties sold (2,186 homes) were actually through the previous scheme.
See also>> Is this the end of the road for Help to Buy?
The official data confirms the anecdotal experience from a number of the largest UK housebuilders, which have seen the proportion of sales made using Help to Buy drop sharply. Barratt said in October that just 21% of its homes were sold under the scheme between July and October, compared to 51% in the same period the year before.
A spokesperson for the Department of Levelling Up, Housing and Communities said: "It was anticipated delivery would be lower compared to the previous Help to Buy scheme.
"Help to Buy is just one of the ways we are making homeownership more achievable and affordable, and our shared ownership and First Homes schemes are supporting many more people into homes of their own."