Too early to tell if market has turned but positive signs continue, says lender 
Halifax said that house prices rose by a "modest" 0.4% in January but the market continued to show signs of improvement following the December election result.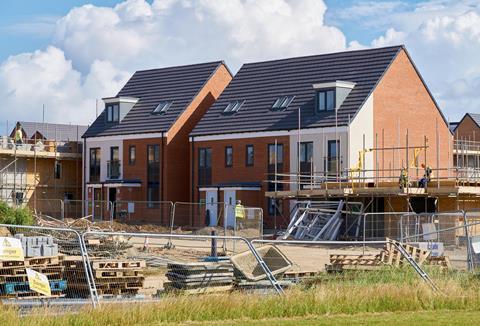 The mortgage lender said the rise, much lower than the gains of 1.2% and 1.8% seen in November and December last year, put annual house price inflation at 4.1%, up a fraction from the level reported last month.
It said prices in the last three months were now 2.3% up on the level seen in the previous quarter.
Russell Galley, managing director of Halifax, said that despite a pick up in transactions and seller activity, it was "too early to say if a corner has been turned", and that the lender still only expected "moderate" price growth in 2020.
He said: "While housing market activity has undoubtedly increased over recent months, the extent to which this persists will be driven by housing policy, the wider political environment and trends in the economy."
Nevertheless, estate agents said the figures were clear evidence of an ongoing "Boris bounce" in the housing market since the election.
Marc von Grundherr, director of lettings and sale at Benham and Reeves, said: "The Boris bounce in market activity that followed December's election has blown market expectations out of the water."
Michael Stone, CEO of Stone Real Estate, said: "We have seen levels of market activity return at an alarming rate since the back end of last year, and such a rapid return to form where prices are concerned bodes very well for the year ahead."