Lender says prices rose 1.6% in July.
House prices rose 1.6% in July compared to the previous month as the market reacted to the chancellor's stamp duty holiday, according to the latest figures.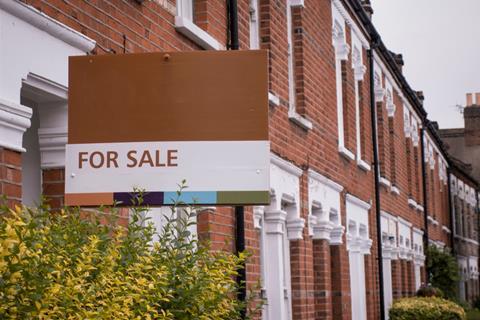 The Halifax's monthly house price index for July said that a "mini-boom" saw prices rising 1.6% to their highest ever level, 3.8% up on the same month a year ago. The rise came after four months of modest declines since the start of the coronavirus crisis.
The data from the mortgage lender supports reports from online property listings firms and estates agents of a strong rebound in the housing market since the lifting of lockdown restrictions on the sale of homes.
The monthly rise was the largest since the 1.8% rise reported in December 2019.
Russell Galley, managing director of the Halifax, said data added to the emerging view that the market is experiencing a surprising spike post lockdown. He said: "As pent-up demand from the period of lockdown is released into a largely open housing market, a low supply of available homes is helping to exert upwards pressure on house prices.
"Supported by the government's initiative of a significant cut in stamp duty, and evidence from households and agents suggesting that confidence is currently growing, the immediate future for the housing market looks brighter than many might have expected three months ago."
However, he said there was still great uncertainty over the economic environment, and he expected downward pressure on prices "in the medium term".
Last month property portal Zoopla said it had revised expectations of house price falls, and now didn't expect to see a fall in house prices until the New Year, given high demand for homes.
Despite the positive market, housebuilders are still forecast to reduce the volume of housing starts by 60% this year, and see output drop by a third.