Latest figures show continuing scale of challenge more than three years on from Grenfell
Just half of all the residential towers found to have been clad in dangerous ACM panels have had the material removed, more than three years on from the tragic fire at Grenfell tower.
According to official data released yesterday, the number of buildings that have had cladding removed – now totalling 231 – is for the first time greater than the number – 227 – on which the dangerous panels remain.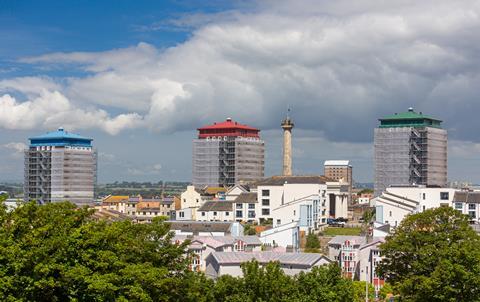 However, by no means all of those where cladding has been removed have seen the remediation process completed. In total, work has completed on just 167 of the 458 towers on which the Grenfell-style ACM panels have been identified, 36% of the total. That means work on 64% - nearly two thirds, remains unfinished.
The figures come in monthly data released by the housing ministry, which was yesterday sharply criticised by MPs for its handling of the programme to remediate buildings clad in flammable material. In a report the Public Accounts Committee described the department's performance as "unacceptable" and called on it to get a grip of the problem, accusing ministers of making "pie-in-the-sky" promises.
The government originally set a target for works on all the buildings to be completed by June this year, a target the PAC said the government had "badly missed". The government has now said it hopes to get all work completed by the end of 2021.
Data from the latest release shows that work on nine blocks was completed in August, while the number with cladding still in place had dropped by 16. While most blocks owned by social landlords have seen works either started or completed, the vast majority of blocks where works have not yet begun are in the private residential sector.
Delays have been caused by arguments over responsibility for paying for the works, with the government setting aside £1.6bn to assist with costs where necessary, but arguing that in most cases building owners should bear primary responsibility for the cost of repairs. Delays were exacerabated by the coronavirus lockdown when many contractors downed tools on remediation projects, causing work on 81 projects to stop.
Responding to the PAC report yesterday, a housing ministry spokesperson said the department was determined to ensure residents were safe in their homes and that the £1.6bn of funding was available to speed up the removal of unsafe cladding.
The spokesperson added that the department was in the midst of bringing in "the biggest improvements to building regulations in almost 40 years" including the setting up of a new regulator.