Longer leases and scrapping 'marriage value' premium could lead to 10% surge in prices on short leasehold stock, warns study by Bayes Business School and Knight Frank
The government's drive to reform leasehold by making it cheaper to extend leases could lead to less housing affordability because of the resulting increase in property values, a study has found.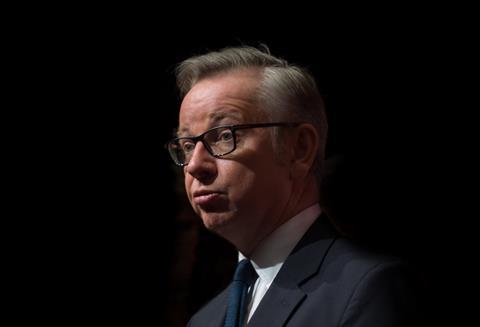 The King's Speech last month outlined reforms to leasehold, including extending the standard lease extension from 90 to 990 years with zero ground rent. The government also pledged to make it "cheaper and easier for existing leaseholders in houses and flats to extend their lease".
Rachel Mclean earlier this month, while housing minister, confirmed the government will look to do this by including measures to scrap 'marriage value' in its Leasehold and Freehold Reform Bill. This is a premium paid by the leaseholder to the freeholder when extending leases of less than 80 years and is calculated on the increased market value of the property due to the longer lease.
However, a report by Bayes Business School (formerly Cass) and consultancy Knight Frank has calculated this will lead to more lease extensions that will fuel a rise in prices for short leasehold stock and create affordability problems in some regions. It said this would "contradict the Government's current policies on promoting housing affordability and levelling up."
The study, commissioned by the UK Collaborative Centre for Housing Evidence (CaCHE) said that the move could increase average prices for short leasehold stock by 9.9% and, assuming all short leaseholds are extending, could lead to a 3.2% price increase nationally in the leasehold market.
The findings show that the projected rises in the immediate underlying values of the short leasehold stock in England and Wales are "significant" at £10.9bn but uneven across regions.
>>See also: The King's Speech was a deep disappointment for the housing sector
>>See also: The Leasehold Reform Bill: a misplaced eye on developers
It said the largest impacts will be in regions with a large amount of short leasehold stock, such as the West Midlands or in high property value areas such as the South East.
It said: "Since the premium is much reduced, it is logical to expect that a significant number of short leaseholders will extend their lease.
"Based on the assumption all short leaseholds are extended, we show that this could lead to significant increases in leasehold prices and significant decreases in homeownership affordability, especially in the West Midlands, Wales, North East and East Midlands."
Dr James Culley, partner and data science lead at Knight Frank, said the government proposals are "laudable in their intentions to make the undertaking less complicated and cheaper" for the leaseholder.
However, he added: " Unfortunately, as they stand the proposals also come with large unforeseen consequences regarding affordability and pricing within the leasehold market. For instance, whilst an uplift in value for current leaseholders may be a positive thing, a large number of properties affected are in the private rented sector in low-income areas."
Maclean said earlier this month the government will give more information about how the reforms will work when it brings forward the legislation.
A spokesperson for the Department for Levelling Up, Housing & Communities said the leasehold reform legislation "delivers the government's manifesto commitment to bring forward greater fairness in the housing market."
He added: "The bill will make the long-term and necessary changes to improve home ownership for millions of leaseholders across England and Wales - making it cheaper and easier for more leaseholders to extend their lease, buy their freehold, and take over management of their building."