Former housing secretary urges Gove to press ahead, amid speculation reforms set to be significantly watered down
Robert Jenrick has urged ministers to press ahead with contentious reforms to the planning system, saying they would regret scrapping them in years to come.
The former housing secretary, in an interview for a BBC podcast, said the government will not achieve its levelling up objectives to improve the cost of living "unless it takes housing seriously"
He said: "Young people are spending between 30% and 50% of their income on rent, so you've got to increase the supply of homes and the planning system is the obvious supply side reform that's out there.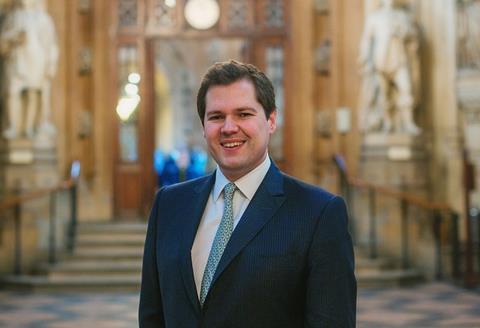 "Successive governments have failed to tackle it so when I was in office, I was willing to do that. It was difficult, it's always contentious, it is among the most contentious subjects.
"But I think the government would regret it, maybe not at the next election, but if we were sat here in 10 years time 15 years time we would regret not having tackled housing."
Jenrick's proposed planning reforms included areas zoned for growth which would benefit from automatic permission in principle. Councils would also be made to deliver stripped back local plans in just 30 months while the section 106 system of developer contributions would be abolished in favour of a flat-rate levy.
The proposed reforms have led to concerns from backbench MPs and voters about a perceived removal of local input into decision-making.
Reports over the past few weeks have suggested new housing secretary Michael Gove has ordered a complete rethink of the plans. Gove did not however mention planning in his keynote speech to the Conservative Party conference this week.
Jenrick said he did not know whether the reforms would be changed, but said Gove is reading through them and thinking about what to do.
"I strongly, strongly urge the Prime Minister to stick with it," said Jenrick.
"Of course there are always ways to refine and improve the proposals, listen to people's perfectly legitimate concerns. But don't lose heart because I do think that it's something that we will regret"
The controversy over the reforms was cited as a key factor in the Conservatives shock loss in the Chesham and Amersham by-election earlier this year and was widely regarded to be a key factor in Jenrick's sacking as housing secretary last month.