US investment bank increases investment in UK housing sector
Goldman Sachs has made a £150m investment in the build-to-rent market, buying a 918-unit portfolio of homes in north-west England.
The US investment bank, alongside housing management specialist Pitmore, has bought the homes – known collectively as the Thistle Build to Rent portfolio – from a joint venture between build-to-rent developer Sigma Capital and challenger bank Gatehouse set up in 2014.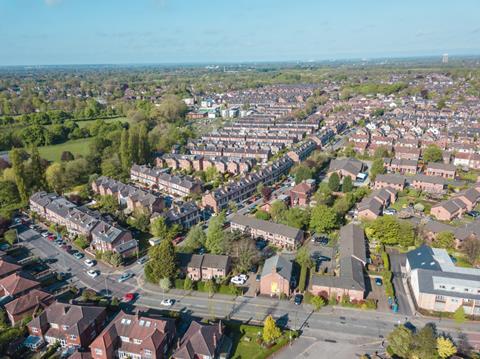 Gatehouse claimed the deal, covering predominantly suburban two and three-bed properties on 15 sites across the North-west, was the largest of its type to date.
Gatehouse said it had invested around £110m building the homes with Sigma, but did not divulge the exact sale price, saying the portfolio was priced at "circa £150m". Sigma Capital said it received a £2.9m cash payment for its part in the deal, 53% above the £1.9m book value of the portfolio on the company's accounts.
The portfolio is estimated to generate around £8.3m per year in rent, with average occupancy above 99% even during the covid-19 pandemic.
The investment follows increasing interest by Goldman Sachs in the housing sector, which in October signed a 1,000-home deal with housebuilder Countryside. In 2019 it also put £75m into modular manufacturer TopHat and backed housing association Places for People with a £50m loan.
Paul Stockwell, chief commercial officer at Gatehouse Bank, said the firm was now looking to create another fund for a similar purpose. He said: "The UK private rented sector has experienced consistent growth over the past five years underpinned by strong supply/demand dynamics. We are now looking to further develop our expertise in this sector with the creation of another fund in 2021."
Ian Sutcliffe, chairman of Sigma Capital Group, said: "This highly successful sale of what we believe is the UK's first large-scale build-to-rent portfolio of single-family homes validates Sigma's strategy and demonstrates the value that our model is capable of creating."
The news comes after insurance giant L&G announced plans to set up its own suburban build-to-rent division in November.