Housebuilder issue second upgrade since the start of the year on 'strong demand'
MJ Gleeson is set to report results ahead of expectations for the financial year to the end of June. The Northern housebuilder's share price rose by 3% on the news, which was issued in a brief unscheduled statement to the City.
It is the second time this financial year that Gleeson has upgraded forecasts. It did the same at the time of its interim results in February.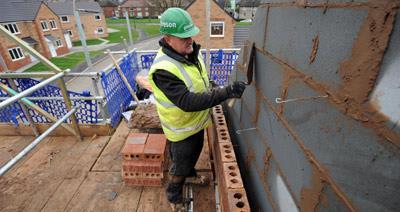 The firm gave little detail on how strong its results will be, simply saying that "the result for the current year is expected to be ahead of market expectations".
It added that this improvement in forecasts was due to "strong demand for new homes" which had driven "higher selling prices, which has more than offset recent increases in certain material costs".
In addition, it said that demand for its land holdings from housebuilders had "returned to pre-covid levels".
In February the firm said it was on course to complete sales of 1,775 for the year as a whole, putting it "comfortably" on track to deliver its target of 2,000 homes in the next financial year.
This was already well above its pre-covid level of 1,529 units completed in its 2019 results.
The announcement comes after a wealth of data showing a strong rebound in the housing market since March after an uncertain start to the year. Last week the ONS said house prices were up more than 10% year-on-year in March, the first double-digit price inflation since before the global financial crisis.
Gleeson reported a pre-tax profit of £20.3m for the six months to 31 December, on turnover of £142.6m, up 36% on the same period last year.
The company is due to publish a trading update for the full year on 9 July.