Housebuilder stays on track to complete 2,000 homes in full year
MJ Gleeson said this morning the number of homes it sold in the first half topped the amount completed before the pandemic in the first major trading update of the new year by a housebuilder or contractor.
The firm, which specialises in building low-cost homes and buying up land for development, said it completed 932 homes in the six months to 31 December – a near 15% rise on the same period in 2019.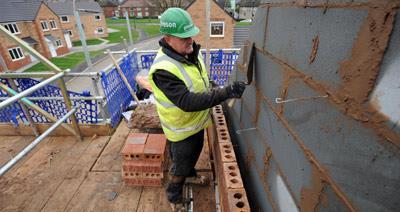 It said the figure was 2% below the 951 homes it sold for the same period last year which it added had been inflated because delays caused by the spring 2020 lockdown had pushed completions into the 2020/21 first half reporting period.
Gleeson said it was still on track to complete 2,000 homes in the year to June. It added that it will have opened 25 sites in the full year and said its annual results were in line with expectations.
The firm will announce its interim results on 10 February.