Site purchase allows build to start on £140m two-block scheme on the edge of Soho
Galliard Homes has started construction of a £140m mixed-use development above the new Elizabeth Line entrance to Tottenham Court Road station after completing the purchase of the site from Transport for London (TfL).
The developer's contracting arm Galliard Construction has been appointed as main contractor on the scheme's £55m construction phase, which is scheduled for completion in summer 2023.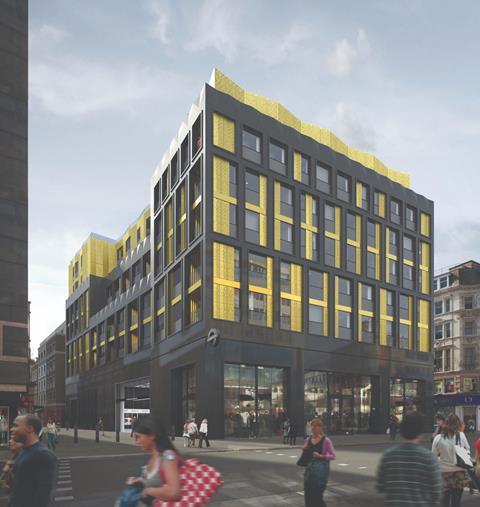 Known as TCWR Soho, the Hawkins/Brown-designed project consists of two new blocks on the edge of Soho providing a total of 92 homes and nearly 10,000 sq ft of ground floor retail space above what will be the western entrance to the new Crossrail station when it opens in 2022.
One of the blocks has been designed in an art deco style and consists of 69 apartments and just under 8,000 sq ft of retail space on Oxford Street.
The other has been designed in a Georgian style and will provide a further 23 apartments and just under 2,000 sq ft of retail space.
Also on the project team is engineering consultant Ramboll and Savills, which acted for TfL and helped to negotiate the purchase agreement with Galliard Homes.
Tottenham Court Road station is expected to be one of London's busiest stations when the Elizabeth line, which was originally scheduled to open in 2018, finally opens in 2022.