New MMC champion Mark Farmer will lead development of £40bn plan across the north of England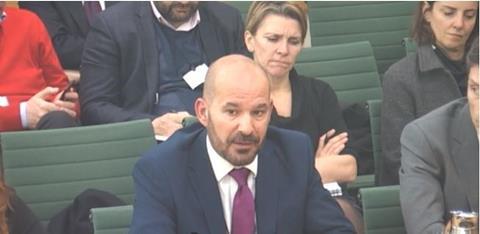 The government's newly appointed "MMC champion" Mark Famer will be tasked with developing the recently announced hi-tech "construction corridor" across the north of England, the government has said.
Farmer, author of the scathing "Modernise or Die" report on construction for the government, was formally appointed the government's champion of modern methods of construction (MMC) by housing minister Esther McVey yesterday.
In a statement, the government said that in addition to advising government on how to increase the use of MMC and promoting innovation, Farmer, founder of construction consultant Cast, will also be "charged with developing the 'construction corridor' in the North".
The 'construction corridor' concept was announced by McVey last month, who claimed a belt of factories and production facilities for MMC stretching across Lancashire and Yorkshire could ultimately generate £40bn of economic output annually and create 80,000 jobs.
The construction corridor includes facilities such as Ilke Homes' Knaresborough factory and L&G's facility in Sherburn in Elmet, near Leeds.
Announcing Farmer's appointment, McVey said: "I want to see modern methods of construction – the new gold standard of building - being used up and down the country to usher in a green housing revolution. That's why it is such fantastic news that Mark Farmer has agreed to be our new MMC Champion – to really drive forward innovation, and to help the government deliver a new generation of green homes."
Farmer himself said he was "delighted" to take on the role. "This is a really important time for the construction industry and there is an urgent need to rethink how we build homes, delivering better quality, improved safety, carbon reduction and an array of exciting new career opportunities," he said.
Farmer's appointment has been welcomed by others in the nascent MMC industry. Dave Sheridan, executive chairman at Ilke Homes, said: "It's genuinely positive news that ministers have appointed someone to champion MMC", following on from Homes England's £30m investment in the firm earlier this week.
John Fleming, chairman of MMC manufacturer Vision Modular Systems, said: "I'm delighted to hear the announcement of Mark as MMC champion as he has been a great advocate for our sector. The modular industry has the potential to deliver much needed high-quality new homes 50% quicker and create a range of skilled construction jobs in regional communities by attracting a new generation of talent into the industry."