Site near Exeter canal earmarked for major development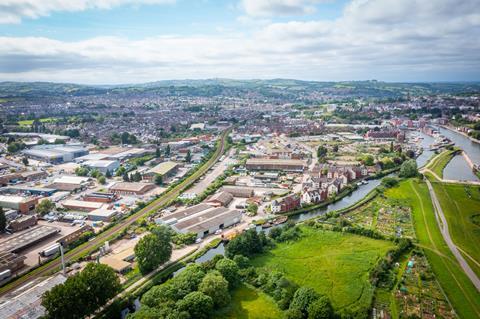 Exeter residents are being invited to see plans for a major redevelopment of a former industrial centre.
The city council has named Water Lane, between Marsh Barton and the Exeter Canal, as a site for large-scale regeneration in its vision of growth for the city, 'Liveable Exeter'.
In this vision, Exeter city council believes about 1,567 homes could be built on the site, which once housed a meat rendering plant.
For many years the brownfield land has been underused and over the last few years the Water Lane Development Management Company (Water Lane DMC), set up by South West-based property professionals, has been acquiring plots.
A drop in exhibition showing outline proposals for the site is being held at Exeter College's Haven Banks Outdoor Education Centre on Friday, next week, from 10am to 7pm and Saturday, June 25th, from 10am to 4pm.
Shops, offices, restaurants and many other facilities are planned for the people of Exeter.
See also>> £58m allocated to councils to bring forward brownfield sites
Richard Clarke, of Water Lane DMC, said: "Although the proposals are at an early stage, we would like to start a conversation with neighbours, and people living and working right across the city of Exeter, to help refine our vision of a low- car, low-carbon community, well connected to the city, but also a place where people will be able to live, work and spend their leisure time".
He added that the city must "make the best use of underutilised land within the city's boundaries" if it is to "thrive and grow" in a way that protects the environment.
Water Lane is one of nine sites identified in the city council's Liveable Exeter programme.
The DMC is working closely with Co-Cars, to develop electric car, van and bike-sharing hubs as part of the development.
Clarke said submitting a planning application was "some way off" but it was important "the local community, and people in Exeter, have an opportunity to be involved in the design of this new and highly sustainable community."