Planning consultant estimates how much more new land required by developers to hit government build targets
Every local authority in England will have to grant permission to four or five more sites of at least 50 homes every year if the country is to hit the government's 300,000 homes-a-year housing target.
New research, carried out by planning consultant Lichfields for the Home Builders Federation (HBF) and the Land Promoters and Developers Federation (LPDF), concluded that between 474 and 1,385 implementable permissions on sites of between 50-250 homes will be required per annum to increase build rates sufficiently.
It said this equated to around four to five sites per council, though the requirement will not be split evenly. Lichfields said its research showed that increasing the number of 'outlets' – the active sites from which housebuilders can sell new homes – was key to increasing output, given that each outlet delivered on average 45 homes each year.
The research also said that housebuilders' landbanks of permitted sites were "generally short", containing an average of 3.3 years' supply of land.
The report comes despite the fact local authorities have consistently argued that there is a surplus of planning permissions granted by councils, which housebuilders fail to build out. The Local Government Association said in May this year that more than 1.1m permission granted in the last decade had not been built out, prompting former housing secretary Robert Jenrick to pledge action to force housebuilders to build out schemes more quickly.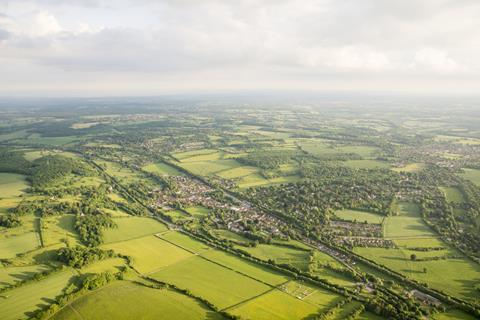 However, developers maintain the figures are explained by the expected time lag between granting permissions and homes actually being built. Since being appointed, new housing secretary Michael Gove has paused publicaiton of the forthcoming planning bill, which had be designed to free up councils to allow more sites for development.
Andrew Whitaker, planning director at the HBF said more land needed to be allocated if the country is to get back to pre-pandemic housing supply levels.
"Building enough homes to match demand requires sufficient sites to be allocated and applications to be processed efficiently to the point where construction can start," he said. "Far too many sites are stuck in the treacle of the planning process, delaying work starting, driving up costs and preventing desperately needed homes being delivered."
Paul Brocklehurst, chairman of the LPDF, said there was a shortage of planning permissions, caused in part by shortages of local government staffing and resources. He said: "Contrary to the message often conveyed by local authority representatives, there is not a major surplus of planning permissions compared to the actual number of homes being built."
Earlier this year Andrew Whitaker accused councils of "hiding" behind "misleading" LGA numbers in order to avoid planning for more housing.