Labour heavyweight says lack of housing is one "of the greatest problems' facing the country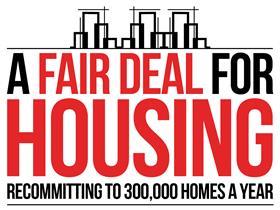 Former deputy Labour party leader and housing minister Dame Margaret Beckett has confirmed her support for Housing Today's A Fair Deal for Housing campaign.
Beckett, who was also Britain's first female foreign secretary in 2006 and 2007, said she was adding her voice to the call for 300,000 homes a year because housing was "one of the greatest problems".
"One of the greatest problems, particularly for young people today, is the lack of available housing and the exorbitant cost and pricing of such housing, as it is," said Beckett.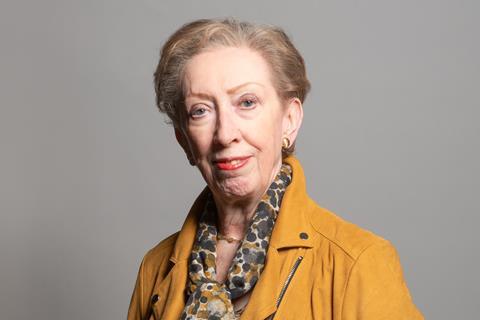 "If you are without a secure home, you are without any secure foundation to your life and that is true for millions of our fellow citizens."
Beckett joins a host of organisations and individuals that want the government to recommit to the housing target, which was a Conservative manifesto pledge.
As part of A Fair Deal for Housing , Housing Today is seeking ideas from across the whole of the housebuilding industry of how the industry can meet the target, which we believe is achievable with the right package of support from the government.
The ideas will be included in a searchable 'Ideas Zone' database to be published by Housing Today next month.
Umbrella-groups including the Home Builders Federation, Federation of Master Builders, the G15 and British Property Federation have all backed the campaign. Major housebuilders including Barratt, Persimmon, Vistry, McCarthy Stone and Berkeley Group have also individually signed up as have leading housing associations including L&Q, Riverside and Metropolitan Thames Valley.
In the past few days, Lib Dem peer and former Department for Levelling Up, Housing & Communities minister Lord Andrew Stunnell has backed the campaign as has former National Housing Federation chief executive David Orr, while developers including Dolphin Living, Pocket Living, Croudace Homes Group, Gleeson and Richborough Estates are among the latest to pledge their support
A Fair Deal for Housing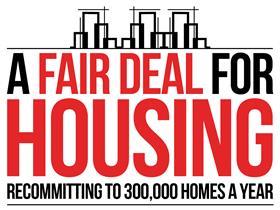 Housing Today believes the government should not back away from its manifesto pledge of building 300,000 new homes a year by the middle of the decade. We badly need more homes, and a lack of supply is a major factor in creating problems of affordability for both buyers and renters.
Over the next few months, Housing Today  will be exploring potential solutions to help us ramp up housebuilding to 300,000. These are likely to include different ways of working, funding asks of government and policy ideas that could boost housebuilding.
We want to hear from you: what do you think can make a difference at a policy level?
What can the industry do better?

We believe that, with the right commitments from ministers and the industry, it is possible to build more homes and help the government to meet its objectives to "build beautiful", improve quality and safety, boost home ownership and level up the UK.