Spatia will take on Bristol's Frome Gateway scheme with backing from Places for People
The founder of Bristol-based mixed-use developer Cubex has left the business to set up a new firm, which will build out the 1,150-home Frome Gateway scheme in the city.
Gavin Bridge said Spatia, which has received investment from PfP Capital, the fund and asset management arm of housing association Places for People Group, will focus on homes-led urban regeneration schemes and is targeting the construction of 2,500 low and zero-carbon homes over the next few years.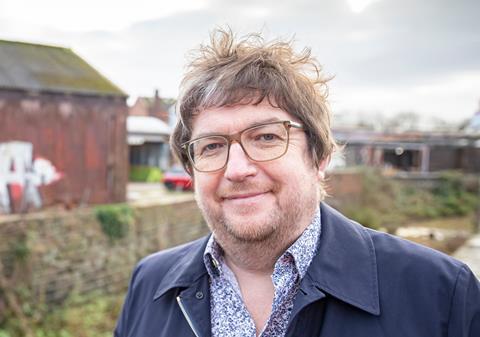 Bridge has brought the Frome Gateway scheme with him from Cubex, which was until late last year the developer of the scheme, in partnership with Places for People.
Under Bridge's stewardship Cubex, set up in 2004, has built out the award-winning £275m Finzel's Reach scheme in Bristol city centre.
Bridge said he had decided to make the change because the "challenge and satisfaction" of bringing Finzel's Reach to fruition had fuelled his appetite for large-scale urban regeneration. "I feel the time is now right to pursue my own path," he said.
A statement from Spatia said the firm had been set up to take forward mixed-use regeneration schemes with a gross development value of more than £50m, and create low and zero-carbon homes and best-in-class, future-fit workspaces in towns and cities across the UK.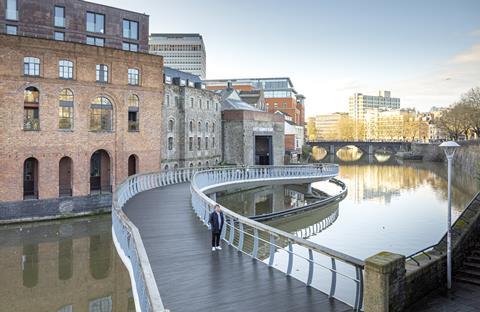 Bridge said Spatia will look to collaborate with funders, local authorities and housing associations on future projects as either a development partner or as a development consultant, and was actively looking for housing-led mixed-use regeneration opportunities.
Spatia's Frome Gateway scheme is designed to transform the partially derelict St Jude's area of Bristol just to the east of the city centre with 1,150 homes across open market sale, build to rent, affordable housing and later living tenures.
The Finzel's Reach scheme includes offices and homes for around 2,500 people, with Channel 4 selecting the scheme for its new headquarters outside London.
According to documents filed at Companies House, Cubex itself has now been entirely bought out by its long-term backer, Fiera Real Estate. Alex Price, chief executive of Fiera Real Estate and a director of Cubex, said: "Gavin has made an invaluable contribution to Cubex over the past few years and we want to thank him for his hard work, drive and dedication and wish him the very best for the future.
"We understand and respect Gavin's decision to pursue his own career direction and believe he will continue to make a positive impact in the property industry for many years to come."