Third quarter update leaves housebuilder 'on track" says chief executive
Housebuilder Countryside saw completions of new homes top pre-pandemic levels in the three months to June this year, the firm said this morning.
Countryside, which earlier this month pledged to wind down its private housebuilding business in favour of expending its partnerships housing operation, said in a third quarter trading update it completed sales of 1,096 homes between April 1 and June 30.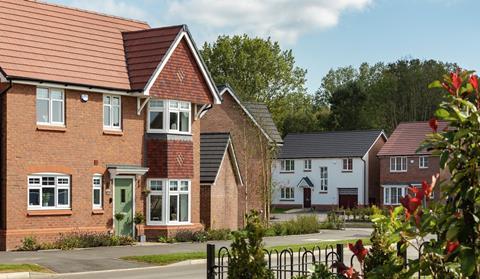 This is more than double the 449 homes completed in the pandemic-hit equivalent quarter of 2020, but is also 4% up on the 1,055 homes built in the quarter in 2019.
The firm said site sales per week rose to 0.81, from 0.53 in the same quarter last year. However, this site performance remained below the equivalent 2019 performance, when each site sold a house every week.
However, with Countryside now operating from many more sites than in 2019, this allowed the firm to record higher completions. The firm said revenue for the period – the third quarter of its financial year to September – hit £287m, a leap of 184% on the covid hit period in 2020.
The firm has now completed 3,686 homes this financial year, up 36% on 2020.
Iain McPherson, group chief executive, said the figures left the business "on track" for the full year. "We are making good progress with our plans to grow partnerships where our differentiated mixed-tenure model positions us well for the future," he said.