Elmbridge council turns down Guild Living application despite accusation of discriminating against old people
Councillors in Elmbridge have unanimously voted down a proposal for a 222-home retirement village in Walton-on-Thames, despite being accused of "ageism" by the developer.
Guild Living, a subsidiary of insurance giant L&G, said in a statement it was "considering our next steps" over the scheme, after Elmbridge's planning committee refused the scheme and issued its own statement hitting back at Guild's accusation of ageism.
Guild had said that a report prepared by Elmbridge's officers breached the Equalities Act because it recommended the scheme on Walton-on-Thames high street be refused on the basis of the age of the likely residents, stating the scheme would "undermine the vitality and viability of town centre".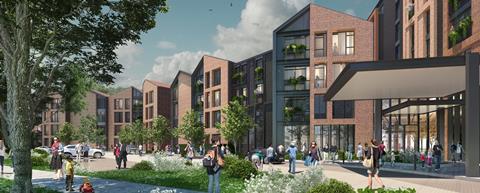 Last week Guild wrote to local MP, foreign secretary Dominic Raab, accusing the council of "clear unlawful age discrimination" and stating that, if refused, it would appeal against the decision and seek costs against the council "due to the misguided and unsubstantiated nature of the reasons for refusal".
However, Elmbridge council said in a statement that its recommendation for refusal was based on a "detailed analysis of the local need for this type of accommodation", which included an existing "concentrated supply in Walton town centre"
The statement said: "We are confident that our report does not discriminate either directly or indirectly on the grounds of age.
"It does not discriminate towards the people who might occupy the accommodation, but is an assessment of the merits of the scheme considered against the National Planning Policy Framework and our own adopted planning policies and other material considerations."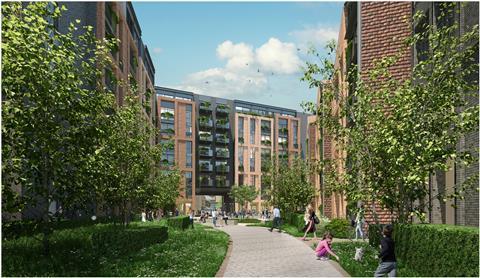 It also said the council worked hard to support older people and help them thrive, with a network of centres and dedicated community transport.
In response to the refusal, Guild Living co-founder Eugene Marchese said the firm was disappointed but "not surprised" by the decision, and repeated his allegation of age discrimination.
He said: "From the outset, the council's opposition has not been directed towards the scheme itself but to our idea of homes for older people in Walton Town Centre. Let's be clear: the council has no policy that says older people should not live in a location. The policy is not discriminatory, but the words and actions of this Surrey council are."
He added that it was shocking that an elected body would take such a "callous and ageist" approach.
Guild claims it has evidence there is a need for accommodation for older people in the borough, including in a recent planning inspector's report. However, Elmbridge has cited extensive vacancies in existing elderly accommodation in the town as evidence there is little demand. It also says there is huge demand for housing for families.