Building Back Britain Commission warns government housing policy is 'not dynamic enough' to meet extra demand from 'levelling up' growth
Up to 140,000 homes per year are needed in areas the government defines as most in need of levelling up over next 20 years, a commission backed by major housebuilders has said.
In its first report, The Building Back Britain Commission said that current housing policy is not dynamic enough to keep up with the expected surge in demand expected from the government's move to create more jobs and wealth in parts of the UK outside of the south east.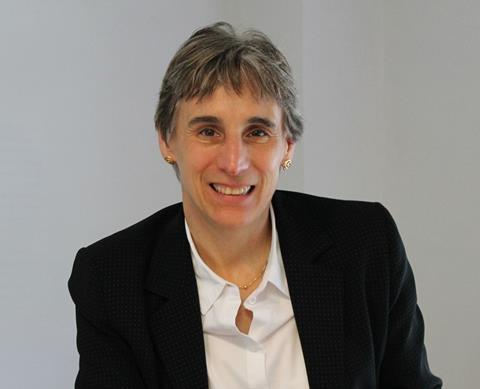 The report, written by economist Chris Walker, said an extra 13,000 to 67,000 homes are needed in areas including Birmingham, Manchester, Bradford and Liverpool on top of current projections of housing delivery based on current government policy.
The commission calls for a new housing strategy based on models of future need rather than on historical estimates assuming growth in demand in the south east. Funding should be based on this model, it says.
In a five-point plan (see below) the report suggests the creation of 'construction clusters' to train workers in new skills, including those needed for MMC development. It also calls for targets for MMC delivery, and targets and incentives to achieve net zero.
The Building Back Britain Commission's five-point plan
1. Housing delivery strategy should be adjusted from being based on historic growth to take account of a
new 'levelling up' model of housing need, and funding streams adjusted accordingly.
2. To tackle skills shortages, the Government should commit to creating at least one 'construction
cluster' in every part of Great Britain by 2030 – these clusters would be major regional training hubs
where new skills, including for MMC delivery, would be promoted.
3. Create explicit new targets for the increase of MMC in housing delivery, including a commitment to
build 75,000, high-quality, MMC homes a year by 2030.
4. All new-built homes must be operational net zero from 2030 while housebuilders and the wider
industry accelerate plans to be carbon neutral in construction.
5. There should be greater tax incentives to encourage investment in carbon zero MMC factories.
Birmingham would require the largest increase in new homes. Currently, 4,829 homes a year have been earmarked under the standard way the government assesses need. This would rise to 12,430 homes a year under a scenario based on future growth. Manchester's required homes more than doubles from 3,527 homes a year to 7,469 homes.
Terrie Alafat, chair of the Building Back Britain Commission, said: "Our results have profound implications for policy.
"The government's current housing strategy simply does not fit the levelling up agenda. It is based on past growth trends and will not be dynamic enough to meet future demand. The increase in demand in levelling up areas should reduce the pressure for new homes in other areas that are already economically developed."
See also>>What role can housing play in Building Back Britain? An interview with Terrie Alafat
David Thomas, chief executive of Barratt, said: "High quality new homes need to be at the heart of Government's plans to both build back from the pandemic and to achieve its aspirational levelling up agenda.
"This requires a national housing strategy that is forward-looking and dynamic, delivering the right homes in the right places and helping local communities to grow successfully, creating jobs and accelerating the transition towards zero carbon neighbourhoods."
The commission, set up earlier this year by consultancy WPI Strategy, is chaired by former DLCG civil servant and Chartered Institute of Housing chief executive Terrie Alafat and features leaders from Barratt, the National House Building Council, Thakeham, Legal & General and Mace.
Who's on the commission?
Terrie Alafat CBE - chair of The Riverside Group
David Thomas - group chief executive at Barratt Developments
Steve Wood - chief executive of the National House Building Council (NHBC)
Rob Boughton - chief executive of Thakeham
Nigel Wilson - chief executive of Legal and General
Jason Millett - chief executive of consultancy at Mace
Who's on the advisory panel?
John Slaughter, director of external affairs, House Builders Federation; Marie Chadwick, policy leader, National Housing Federation; Alex Thomson, director of Policy, Partnerships and Public Affairs at Solace; Nicholas Boys Smith, founding director, Create Streets; Poppy Kettle, senior policy advisor, Royal Institute of British Architects; Adrian Swan, chair of the Home Builders Group at the Federation of Master Builders; Emma Harvey, director, Green Finance Institute; Dara Turnbull, research coordinator, for Housing Europe; Thomas Bledsoe, chief executive, Housing Partnership Network