RICS report uncovers sales drop as stamp duty holiday winds down
A four-month run of growth in home buyer enquiries has come to an end as the government's stamp duty holiday begins to wind down, according to the Royal Institution of Chartered Surveyors (RICS).
New buyer enquiries shrank in July with a net balance of -9% of respondents to the RICS' latest residential market survey seeing a fall, down almost 20% from June's balance of +10%.
The previous four months had all seen positive net balances as the stamp duty holiday contributed to a sustained boom in the UK housing market.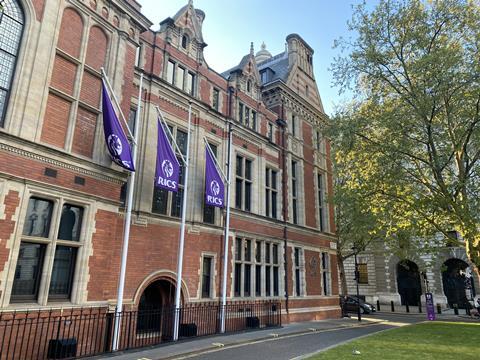 The number of agreed sales also dropped in July with -21% of survey respondents reporting a dip, with sales volumes slowing most notably in Yorkshire & the Humber, the East Midlands and East Anglia.
But with the number reporting a fall in new listings dropping from a balance of -35% reported in June to -46% last month, house prices may continue to rise.
A balance of +78% of respondents reported rising house prices in July, although this was slightly below the +82% reported in May and June.
The North of England, Wales and East Anglia saw the strongest growth in house prices, with London seeing the weakest with a net balance of +45% reporting growth.
Nationally, a net balance of +66% predicted that prices will continue to rise over the next twelve months, edging up from June's +56%.
RICS chief economist Simon Rubinsohn said the overall figures showed that the housing market remained strong despite July's fall in buyer enquiries.
"Although the tapering in stamp duty is beginning to have some impact on RICS activity indicators, the overall tone to the market remains firm with the metrics capturing price expectations showing few signs of wavering."
He added that the survey showed that buyers are still placing a premium on space with the flexible working models adopted by many employers opening up more flexibility around location.
Last week, the RICS' latest construction and infrastructure survey found that 50% of respondents reported private housing construction activity increasing in the second quarter of this year, up from 39% in the first.
But the survey also picked up growing concerns over material and labour shortages, with 64% of respondents saying that trouble finding labour will limit activity in quarter two compared to 42% in the first quarter.