Concern grows that extension of limitation period to 30 years could hit insurance availability and damage levelling up ambitions
Proposed Building Safety Bill changes could reduce the availability of insurance and prevent smaller companies from operating in housing development, construction bodies have warned.
The Construction Industry Council, a forum for construction industry bodies, has voiced concern to MPs about changes to the flagship legislation announced last month.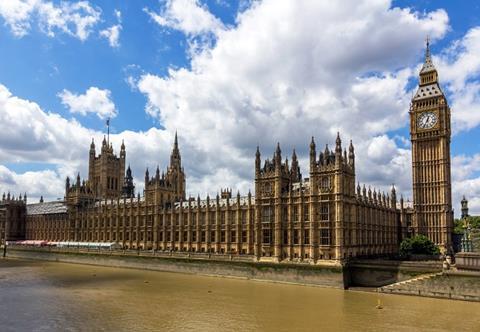 The government is now proposing to extend the time period for retrospective compensation claims for defective building works from six to 30 years rather than to 15 years as first announced last year. CIC said feedback from some of its professional institution members suggests this proposed extension is "unworkable".
CIC, in a submission to the levelling up, housing and communities select committee, said the move would "render insurance cover impossible to obtain" except possibly for very large firms. It said the policy would disproportionately affect SMEs and reduce the number of firms available to undertake work in the housing development market.
"This will in turn impact on the 'levelling up' policy, in appearing to support key players largely located in the south east, and doing nothing to enable smaller firms in other areas to participate in the large amount of construction that is urgently needed," CIC said.
"A retrospective strict liability of 30 years for such defects goes well beyond the changes needed to deal with the problem of unsafe cladding and the 30 year limitation period does not align with contractual obligations and could lead to an unfair reallocation of risk through the supply chain".
In addition to affecting the ability of firms to buy professional indemnity insurance, CIC also said it may be difficult to pay claims from up to 30 years ago as documents required to make or defend claims may have been destroyed.
The proposed change to the Defective Premises Act is part of the Building Safety Bill's wide-ranging measures to improve the safety and quality of new homes and strengthen rights for leaseholders. The Department for Levelling Up, Housing & Communities said the changes to the compensation claim period would "give thousands more leaseholders the right to challenge."
CIC is also examining 38 pages of technical amendments to the bill issued earlier this month to determine if there are likely to be more 'unintended consequences'. The legislation is currently in the House of Lords at committee stage, where it is undergoing line-by-line scrutiny by peers.
Lord Stephen Greenhalgh, building safety minister, yesterday said the aim of the Building Safety Bill is to "raise the competence" of an industry that has cut corners.
See also>> Building safety row explained: is Gove really going to shut down housebuilders?
See also>> The Building Safety Bill has been published: what happens next?
He said: "Somewhere along the line we have lost that desire to build quality. Just imagine if the Romans came back from the dead to look at what we were building over the past 30 years in the 90s, the noughties and the 2010s. They would be absolutely appalled at the standard of build. They did not build their temples to last 10 or 15 years but centuries.
"We have got to learn that quality of our built environment matters."
The bill is proposing a new building safety regulator with the power to remove products from the market, measures to force developers to pay into a £4bn cladding remediation fund, a requirement for developers to remain members of a New Homes Ombudsman Scheme and a legal requirement for building owners to explore alternatives to passing remediation costs on to leaseholders.
There are also measures to ensure there are clearly identified people responsible for safety during the design, build and occupation of a high-rise residential building and a gateway point system to ensure building safety regulatory requirements are met at different stages of the planning and process.
A DLUHC spokesperson said: "Our amendments will ensure that those responsible for historical building safety defects can be held to account.
"We are bringing this scandal to an end – protecting innocent leaseholders and making sure industry pays."
See also>> Gove's cladding remediation fund: what are the rights of housebuilders now?