Communities secretary concluded that merits of development were outweighed by the downsides
Communities secretary James Brokenshire has refused permission for 1,500 homes to be built near Braintree in Essex, saying the downsides of the scheme outweighed any benefits it might bring.
It is the second scheme the minister has rejected in as many weeks, after he threw out a plan to build a 471-home redevelopment of a supermarket site in east London.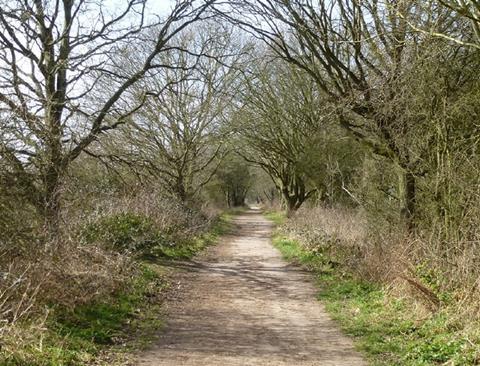 The latest proposal to meet with his disapproval was the proposed 56ha Brook Green development, masterplanned by consultants Turley for Acorn Braintree.
It would have seen around 1,500 homes built by Kier Living, Kier's housebuilding arm which the contractor recently announced was up for sale.
An outline planning application was refused by Braintree council, a decision which Turley then appealed.
As well as the homes, nearly a third (30%) of which would have been affordable, the scheme would feature a new community centre, a new primary school, public open space and infrastructure.
Brokenshire appointed a planning inspector, Richard Clegg, to look into the project. Clegg's investigation, which included a view that the proposals conflicted with the local development plan, concluded with a recommendation that the appeal be thrown out. The minister then backed that decision.
Local residents also believed that while there was a need for housing in the area "this should not be at any price. This development would be in the wrong place."
In a letter outlining the reasons for refusing the appeal the government said the secretary of state had also paid special regard to the desirability of preserving listed buildings potentially affected by the proposals and the "desirability of preserving or enhancing the character or appearance of conservation areas".
A 17th century timber-framed house called Naylinghurst located at the western edge of the proposed site would have also been impacted by the development.
Brokenshire, the letter added, "concludes that the adverse impacts of granting permission would significantly and demonstrably outweigh the benefits, when assessed against the [National Planning Policy] framework taken as a whole".
The rejection letter, dated 13 June 2019, said the minister's decision could be challenged in an application to the High Court within six weeks for leave to bring a statutory review under section 288 of the Town and Country Planning Act 1990.
The planning inspector had highlighted Braintree's housing supply situation, which amounted to around four years, below the government's recommended figure of five years but said the local planning authority was "taking what steps it can to meet local needs and reduce the shortfall".
The proposed site is bisected by the Flitch Way (pictured), which follows the route of a former railway line.