Council completes £15.5m of shopping centre site which it wants to use for housing
Bradford council has announced it wants to build a 1,000-home 'city village' after buying a shopping centre for demolition.
The local authority this week said it has completed the £15.5m purchase of the Kirkgate shopping centre, a Brutalist building constructed in the 1970s.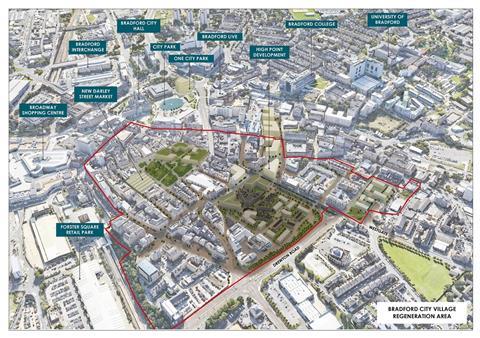 It plans to build homes across the 13-acre site and on the adjacent Oastler shopping centre site which will also be knocked down.
The council said the latest purchase will enable it to double the number of homes planned for its 'city village' in the centre of Bradford from 500 to 1,000.
The authority has not yet secured planning permission for the development and detailed plans for the 13-acre have yet to be drawn up. However, it said it is hoping to start demolition of the shopping centre and site preparation works in early 2024.
See also>> Lessons on regeneration and levelling up from the Netherlands
See also>> Steve Morgan launches strategic land venture
The council said it will now work with Homes England and West Yorkshire Combined Authority to secure a private developer to make the plans a reality.
Alex Ross-Shaw, portfolio holder for regeneration and planning at Bradford council said two adjacent redevelopment sites are "a huge opportunity to reshape the city centre with sustainable and quality new housing, public spaces and business developments."