Bovis is buying Galliford Try's housebuilding operations
Galliford Try has today completed the £1.1bn deal to sell its housing operations to rival housebuilder Bovis.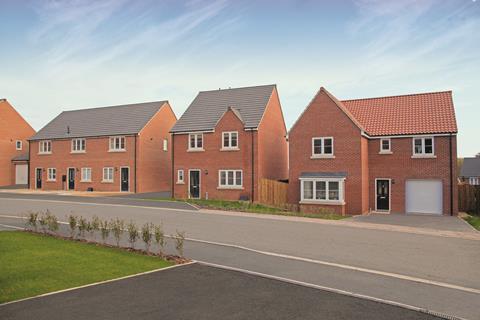 Shareholders in both companies had already given their unanimous backing to the proposed sale, which was announced in November last year.
The deal sees Galliford Try offload its Linden Homes business and its partnerships division to Bovis in return for a £675m stake in the enlarged housebuilder, along with £300m in cash and a £100m debt swap.
Galliford Try shareholders will have a 29.3% shareholding in the bigger Bovis.
The companies said the tie-up would create a top-five housebuilder capable of delivering 12,000 homes a year.
In the financial year to 30 June 2019 Galliford Try's Linden Homes business completed 3,229 homes, 2,227 of which were private housing and 1,002 were affordable, with an average selling price of £284,000. Its operating profit was £161m.
In the same period its partnerships arm delivered 1,178 homes at an average selling price of £217,000. It posted an operating profit of just under £35m.
Graham Prothero, Galliford Try's chief executive, has stepped down from the role to become the new enlarged group's chief operating officer. Greg Fitzgerald remains chief executive of the enlarged business.
Galliford Try said following the sale it would be on the lookout for acquisitions "consistent with its strategic priorities".
The contractor had earlier confirmed settlement of claims over its involvement on the Aberdeen road bypass, which was fully completed last February, more than a year late.
Just before Christmas Galliford try said it had "substantially agreed settlement terms" with client Transport for Scotland, which would see it receive a cash payment of around £32m and incur a write-off of £52m.
The contractor said the settlement, announced on 23 December, ended "a complex and challenging project, averting a lengthy and costly litigation process".
Reporting losses on the job of around £150m, Galliford Try had been working on the road scheme in north east Scotland with Balfour Beatty and Carillion, before the latter went bust two years ago. Bad weather in the region also held up the work.