London-focused housebuilder to use the cash to invest in building low carbon homes
Berkeley Group has announced plans to raise £400m to build low-carbon homes by issuing a green bond to institutional investors. The £2.2bn London-focused housebuilder said it would allow the business to restructure its current banking facilities.
A green bond is a bond issued to raise long-term finance, specifically tied to the delivery of environmental objectives such as reducing carbon emissions.
Berkeley said it will formally issue the bond on August 11, at an interest rate of 2.5%, underwritten by the business itself. Chief financial officer Richard Stearn said he had already been "delighted by the strength of institutional demand for our debut issue".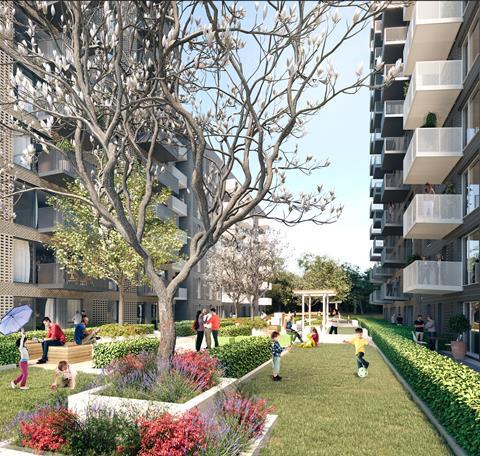 The bond is thought to be one of the first seen in the housebuilding industry in the UK outside of the housing association sector.
Berkeley said in a statement to the City that it will use the money for the "development of green buildings (energy efficient homes) on its complex large-scale regeneration sites".
The statement said the issue of the green bonds was "an important element" of Berkeley's financing and capital strategy "and will be followed by a restructuring of its existing bank facilities".
According to its most recent annual report, Berkeley Group has £750m of banking facilities, made up of a £300m loan that it has drawn down, and a £450m undrawn revolving credit facility.
Stearn said investor interest in the bond "demonstrates that investors recognise the resilience of Berkeley's unique long-term operating model and, through our new green bond framework, the value to the wider environment of our regeneration activities".