Housebuilder's order book increases 27%
Bellway has told the stock market it still expects to grow its completions 10% this year, amid strong sales demand.
The housebuilder, in a trading update said its expecting to complete 11,100 homes in the year to 31 July, compared to 10,138 homes the previous year. It said it expects this to further increase this to around 12,200 homes in the following year.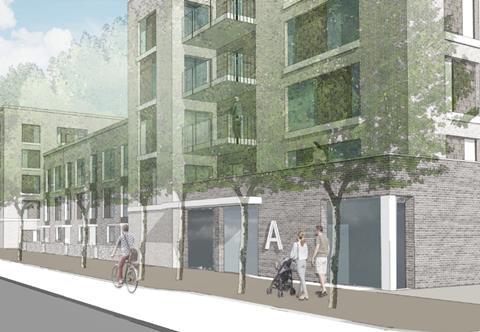 Bellway said its order book has risen 27.3% to £2.4bn and now comprises 8,152 homes, up from 6,763 last year.
Bellway acquired 13,496 plots since 1 August, down on the 16,582 acquired the previous year.
It said: "The planning system remains slow, constrained by a COVID related backlog, with this continuing to have a dampening effect on outlet openings across the wider sector.
"Notwithstanding this, Bellway's strengthened land bank, arising from our proactive, yet disciplined investment in land over the past 24 months, is expected to lead to growth in outlet numbers in the next financial year."
Bellway said rising energy prices, supply chain constraints and increasing wage costs are putting "upward pressure on costs" but said this cost inflation is being offset by house price gains.
See also:>> Countryside and Bellway submit plans for 690-home Salford development
See also>> Gove's cladding deal - what does it mean for the sector?
It said the developer pledge agreed with government to remediate blocks over 11 metres in heigh will cost the housebuilder an extra £300m which will be recognised as an 'adjusting item' in the accounts for the year ending 31 July.
It comes as rival housebuilder Crest Nicholson posted a loss for the half-year due to £105m in developer pledge costs.
Jason Honeyman, group chief executive at Bellway, said: "Bellway has delivered another strong trading performance and despite the wider macroeconomic uncertainty, the Group continues to perform well.
"The positive sales market and the further investment we have made in land provides a strong platform to enable the Group to continue its growth strategy in the years ahead."