Investor identifies five sites for 347 care home beds
Developer Barwood Capital has acquired five sites for care homes it says have potential for 347 beds for older people.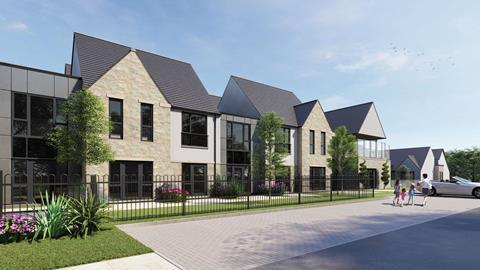 The firm says the schemes, in Sutton, Surrey, East and West Sussex and Scotland, will have a development value of £55m when built out.
The investor is working with development manager Perseus Land & Developments to build out the schemes, and says it is already in detailed discussions on three with operators to lease the completed projects to.
The deal is the latest sign of investment interest in the care home sector, following interest from major institutions such as Legal & General.
Andrew Barlow, investment director, Barwood Capital said the firm had chosen sites where it believed planning can be secured for operators to build high quality care homes.
He said: "We expect the care home and senior living sector will continue to expand as the market matures and the UK's older population grows over the coming decades. Perseus' extensive experience means that we have been able to identify those opportunities where we can invest in local communities while providing attractive investor returns."