Twenty per cent of the 250 homes on the Awsworth development will be affordable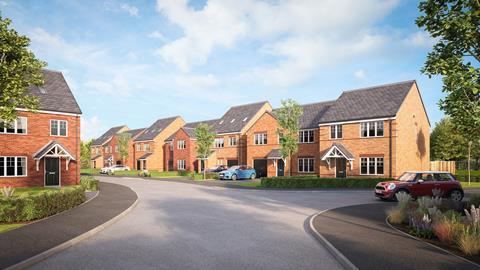 House builder Avant Homes has acquired 25-acres of land in Nottinghamshire to deliver a £58m development of 250 homes.
Twenty-per cent of the homes on the development in the village of Awsworth will be affordable.
The properties built will be a mix of two to five-bedroom properties and will range from terraced to detached houses.
Chris Coley, Avant Homes central managing director, said: "Awsworth is very desirable location and if granted planning, this new development will provide much-needed high quality homes for buyers in the area."
The £505m-turnover Yorkshire firm Avant hopes to start work on the site in November, if planning permission is secured, and the first homes should be ready for sale by early next year.
It is expected the whole development should take about four years and will create 120 jobs.
Avant plans to provide a community contribution of £1.7m as part of its plans, for local amenities including education, public transport and green space.
The development will be delivered by Chesterfield-based Avant Homes Central, which is part of the Avant Homes group. Avant Homes Central currently has nine sites under construction, from South Yorkshire to Nottinghamshire.
The Avant Homes group has 57 developments across five operating regions.
In March the group announced it had acquired land in the village of Edenthorpe in Doncaster to build 600 homes.