Consultant's new housing arm built the houses for Lambeth council
Atkins has unveiled the first homes developed by its modular housing arm Edaroth.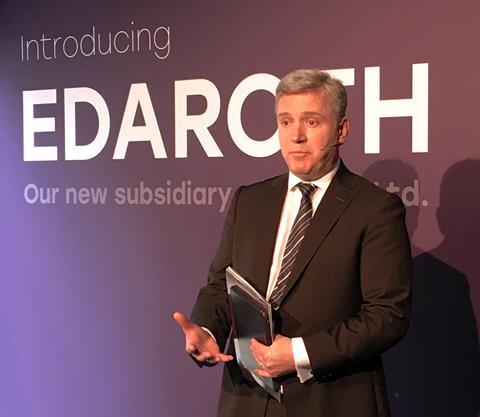 The terrace of four two-bedroom social housing units was designed in-house and built using modern methods of construction on the site of derelict garages behind a council housing block in Lambeth, south London.
Edaroth, which stands for "Everyone Deserves A Roof Over Their Head", was officially launched this year by the consultant as a response to the housing crisis.
Atkins' president Philip Hoare said Edaroth started out as a conversation four years ago around how the consultant could get involved in helping to tackle some of the big social issues caused by a lack of housing.
"Our staff were keen to make a difference and here we are doing that. We created a development arm, Edaroth, and the culmination of our journey is the opening of these four houses," he said.
"This is a commercially viable proposition for the UK market and potentially for elsewhere in the world. As a business we want to make a return from the investment that we're making. And the model we've developed at Lambeth is a real partnership one."
Mark Powell (pictured), Edaroth's managing director, said there was enough brownfield land across the UK to clear waiting lists for social and affordable housing. "So four houses is a start. For Edaroth and Atkins it's the start of helping more local authorities and Lambeth to deliver many more of these sorts of homes."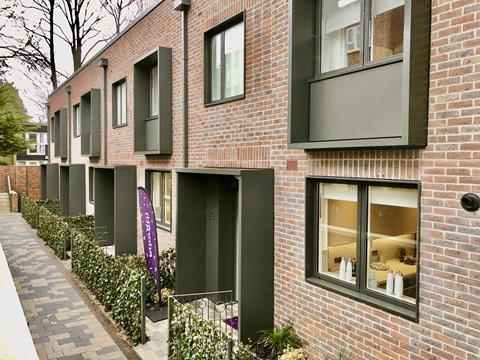 Powell said there were seven iterations of the homes, ranging from studio flats to larger family houses.
The Lambeth homes (pictured left) were built by contractor Axis Europe using panellised construction, with the work done in a factory in Sittingbourne, Kent, before units were assembled on site.
The homes took a year to deliver, longer than the 26 weeks which Atkins and Edaroth expect to build similar schemes in future. Issues around the topography and decontamination of the land are understood to have contributed to the hold-up.
But Matthew Bennett, Lambeth councillor and the local authority's lead for housing and planning, said it had been an effective partnership with Edaroth.
"This has been a great opportunity to do something different. The fact we can come here and see this scheme and say look, it works, is a huge boost for us and our ability to say we can do something about the housing crisis."